We love microchips
- That's why we boil them in acid.
This
Texas Instruments LMC555CMX
is almost identical to
National Semiconductor LMC555
.
Die size 1136x1085 µm.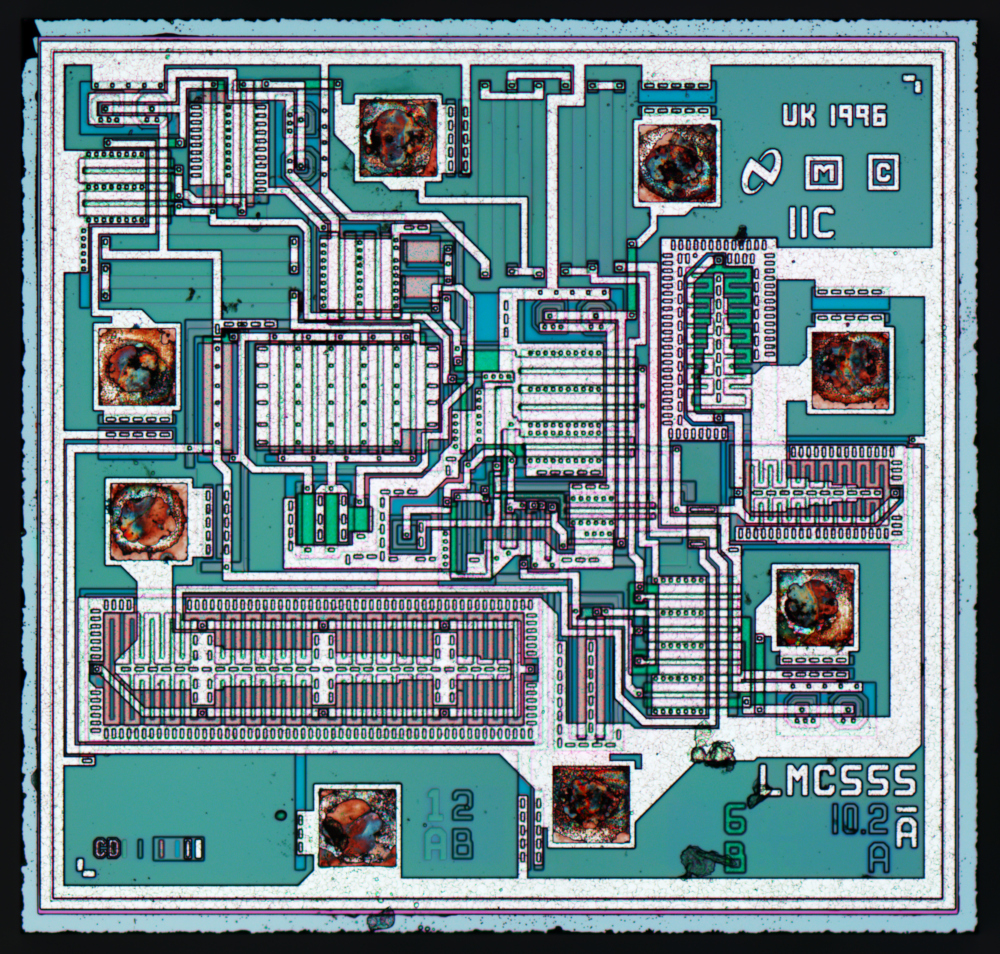 This was a weird one. After de-capping Analog Devices OP275 from audio opamp assortment kit I was surprised to see familiar
Ti NE5532 die
. As it was quite unusual, I de-capped original Ti NE5532 (directly from their e-shop) to confirm that older photo was indeed from genuine part, as well as one more fake OP275 to confirm that there was no mistake.
It looks like someone remarked Ti NE5532 as Analog Devices OP275. Die attach and properties of plastic package also suggest Ti origin of this part.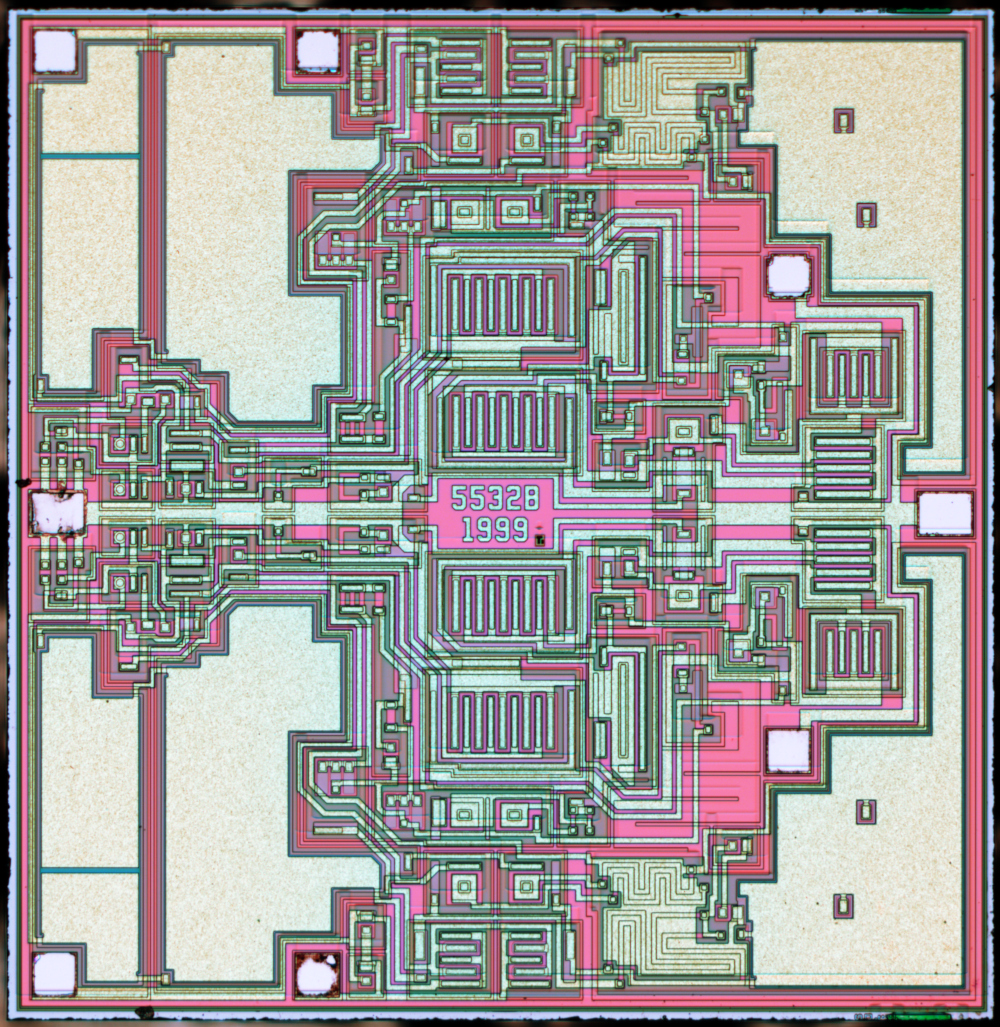 ST TSU104IPT
- is an extremely low power (580nA per channel) CMOS rail-to-rail quad opamp which could work from 1.5V source.
Gain bandwidth is only 8 kHz though. Die size 1123x1219 µm.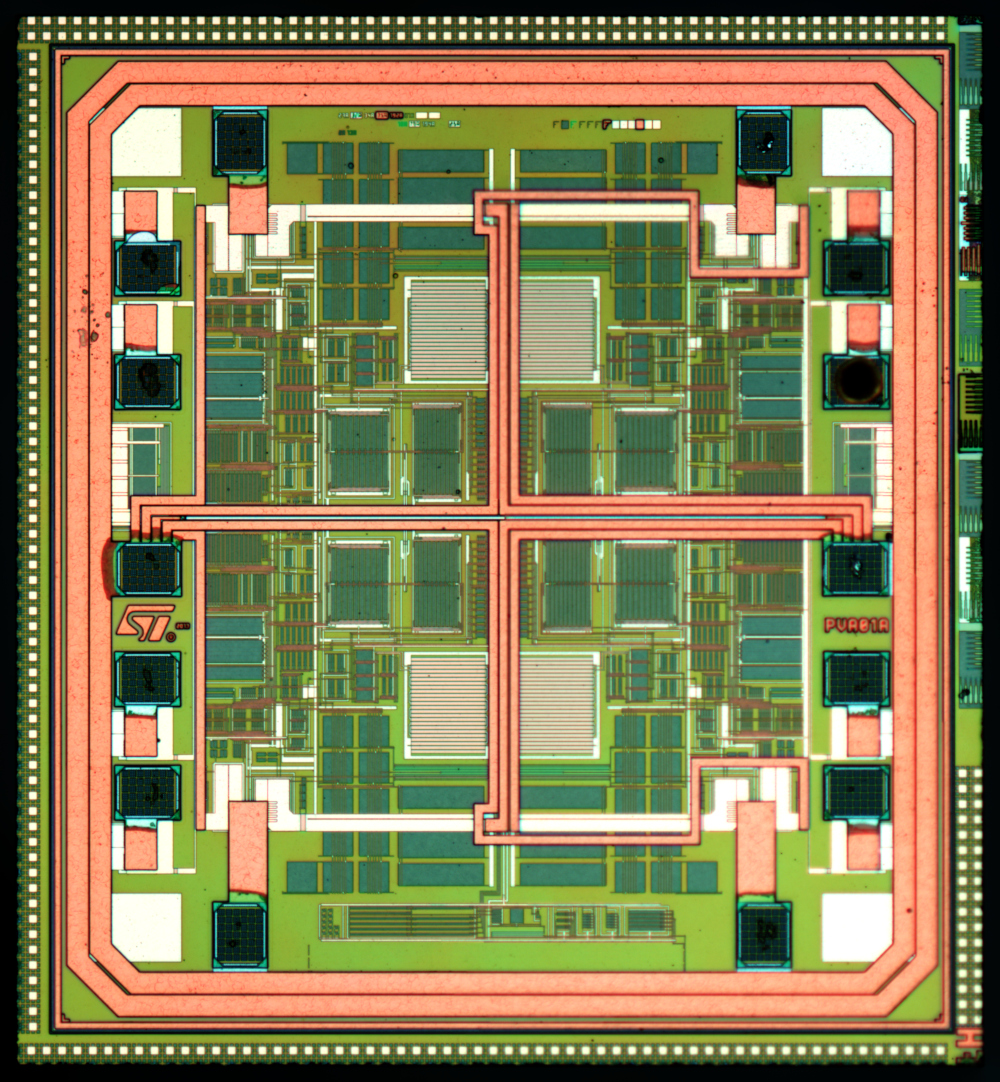 Die size 774x370 µm.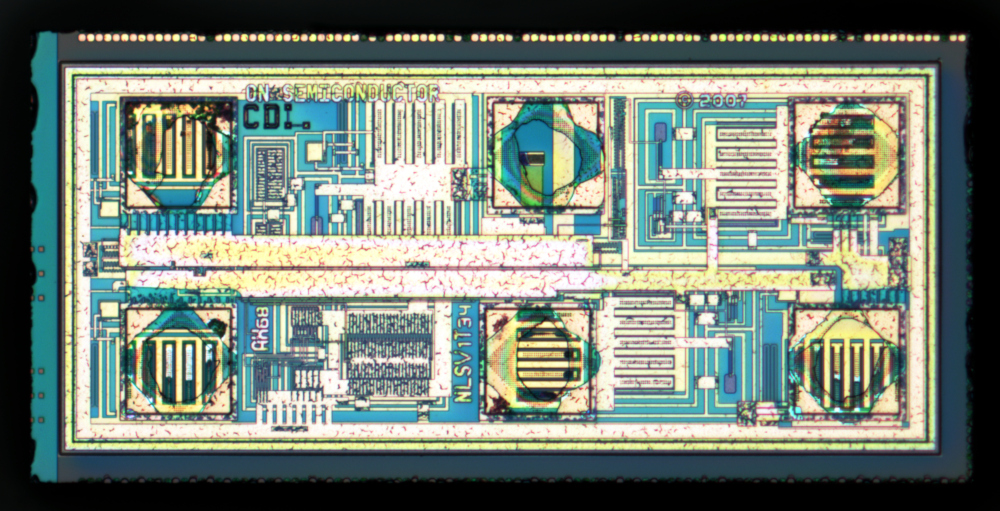 Die size 723x725 µm.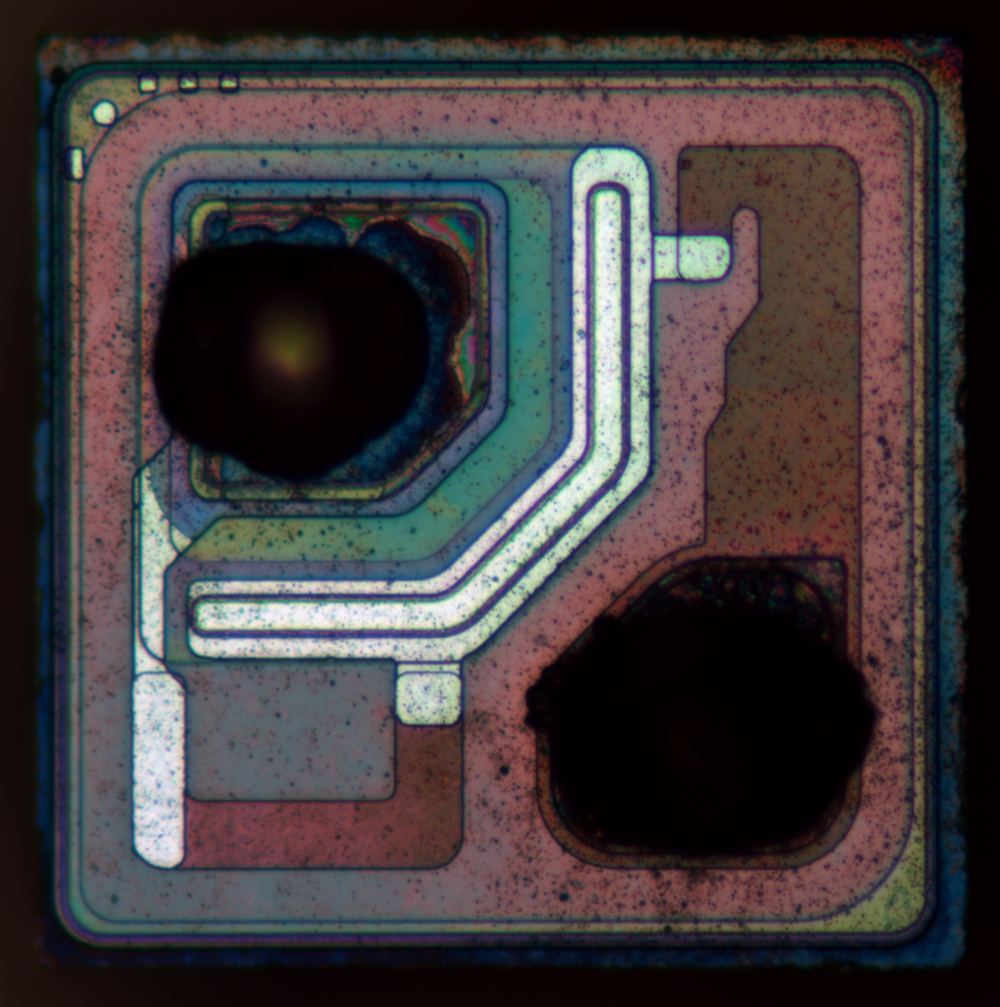 Extremely similar to
BB OPA134PA
.
Die size 1587x1070 µm.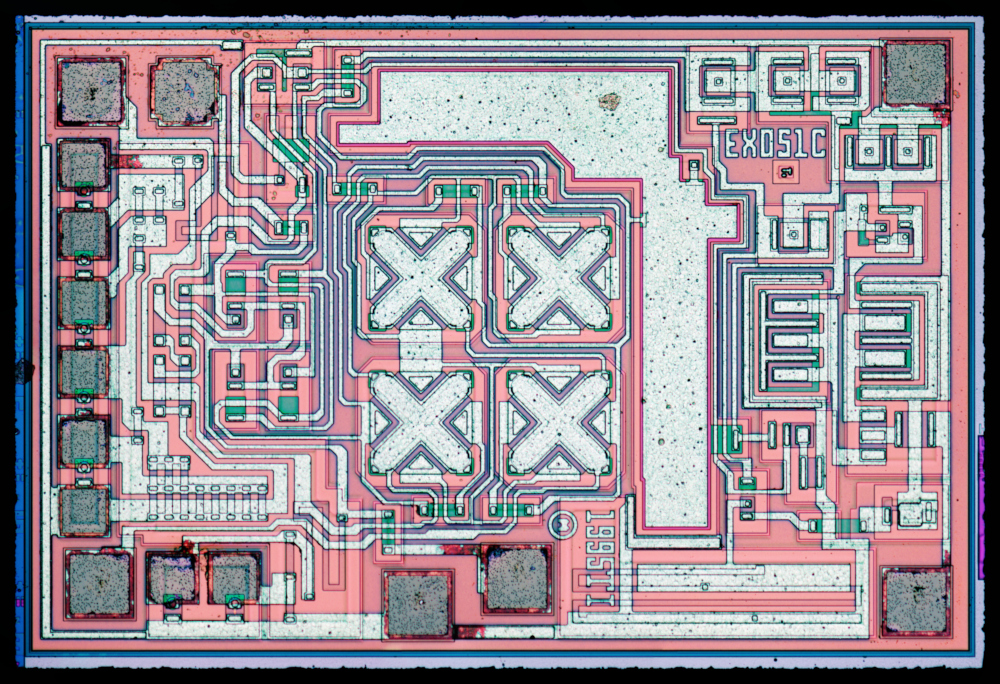 Die size 290x290 µm.