We love microchips
- That's why we boil them in acid.
Not often we see multiple metal layers in BJT's. Die size 246x223 µm.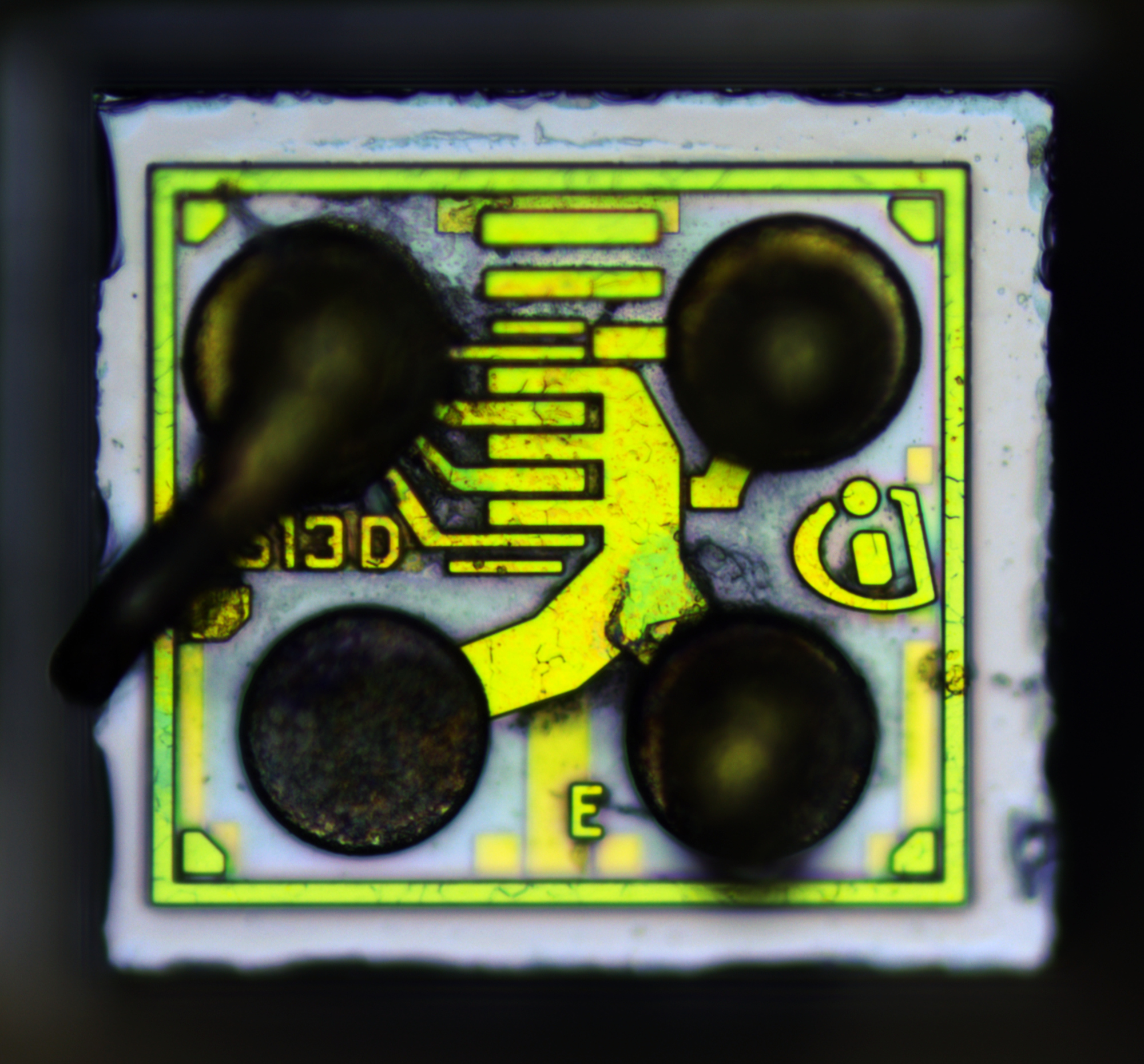 Significantly smaller than
ST TS321
, but low-voltage only. New designs though should use LMV321A.
Die size 635x567 µm.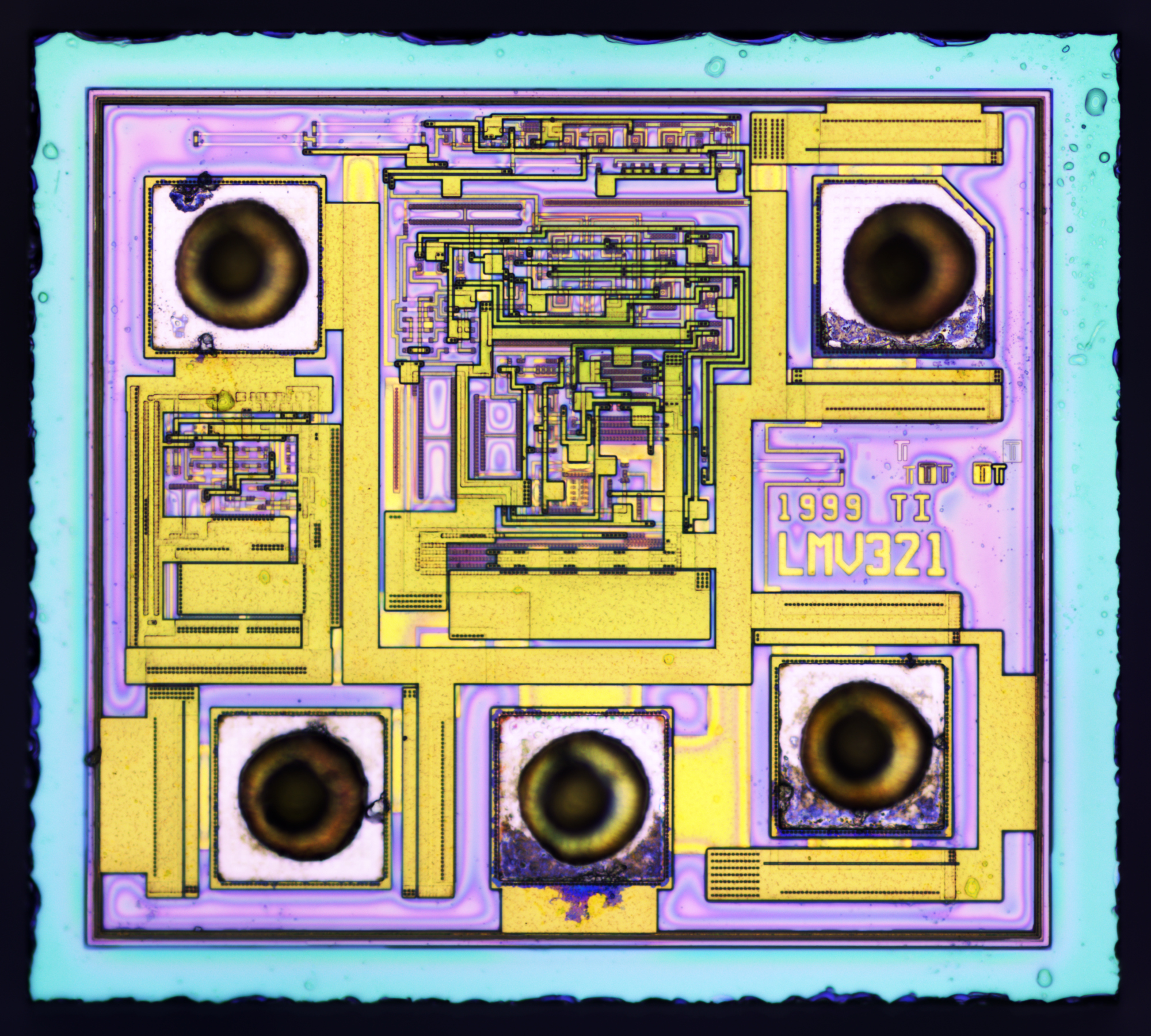 Die size 2374x2374 µm.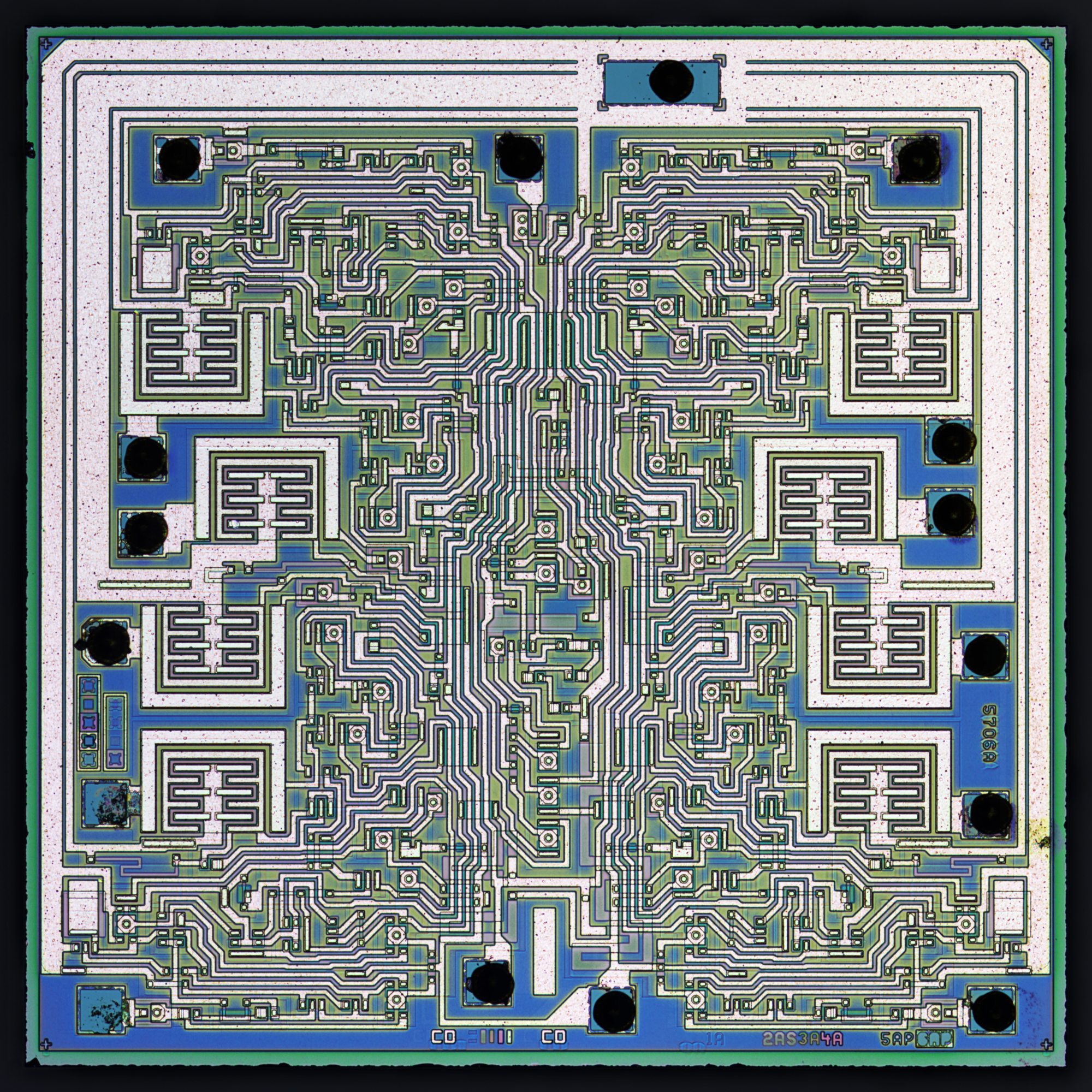 Die size 410x400 µm.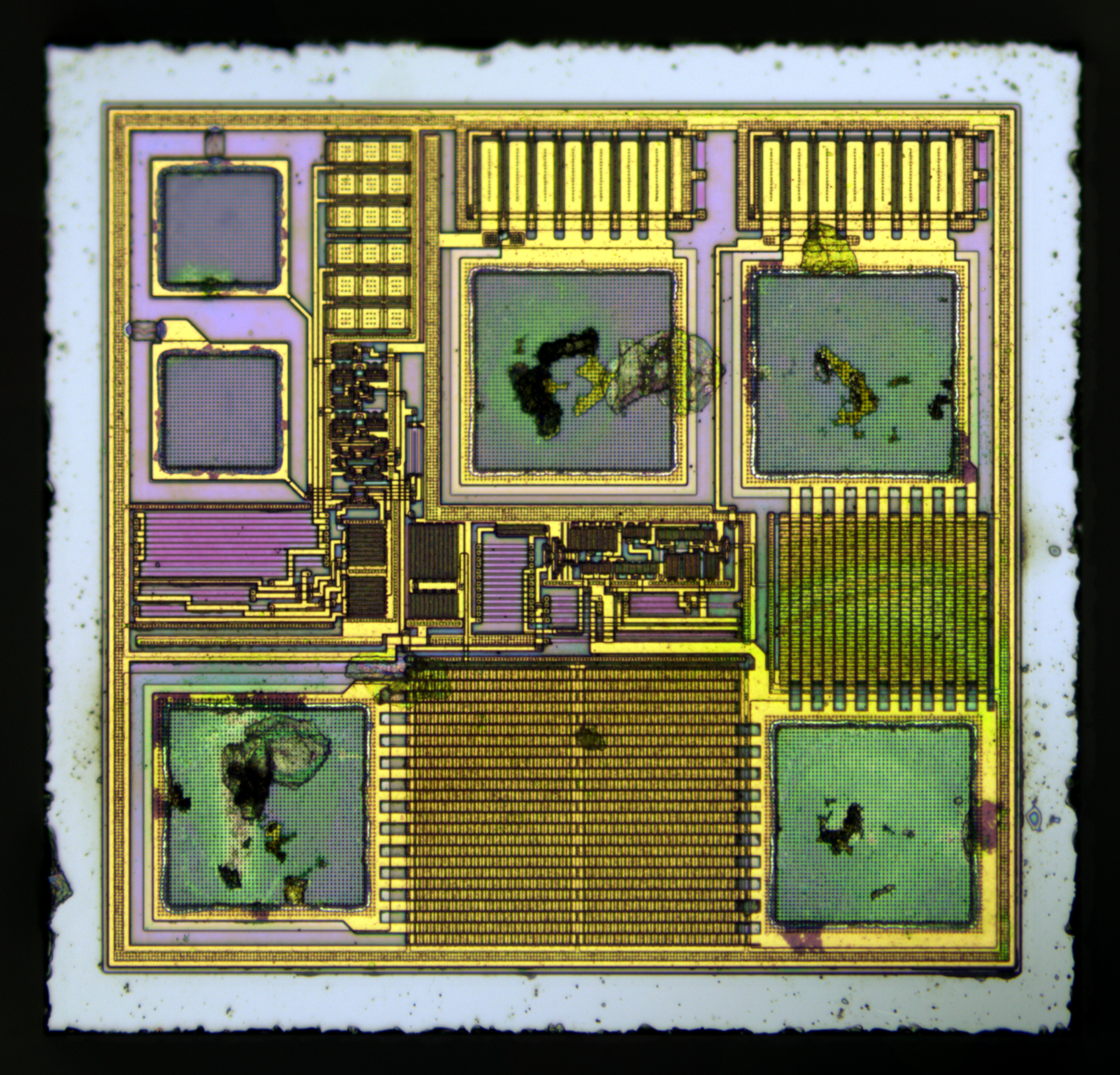 Die size 2063x1635 µm.
Used back in the days when you built CPU's from TTL chips. Some still do it though :
https://www.homebrewcpuring.org/
I hope one day I will have enough time to build one...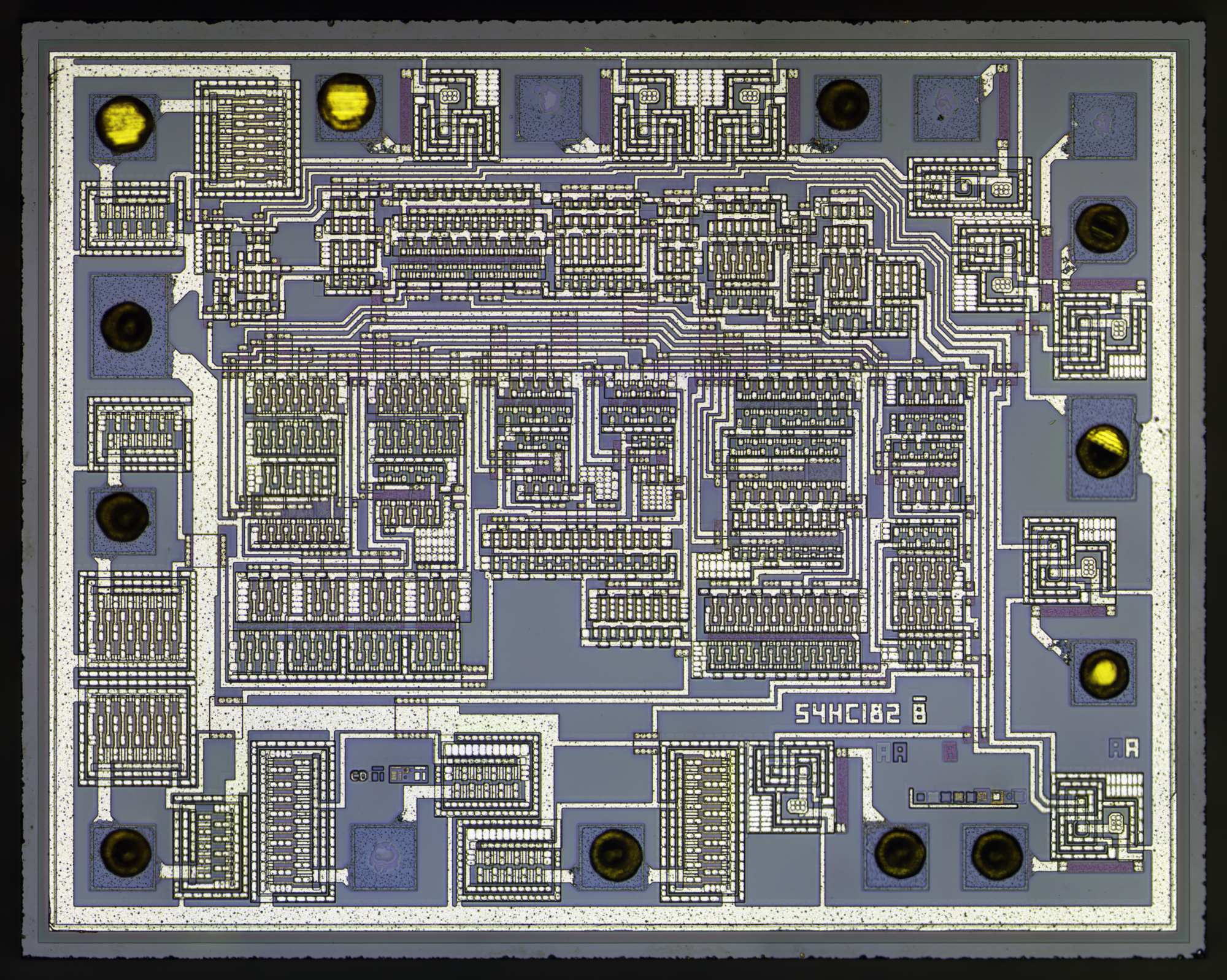 With metal etched: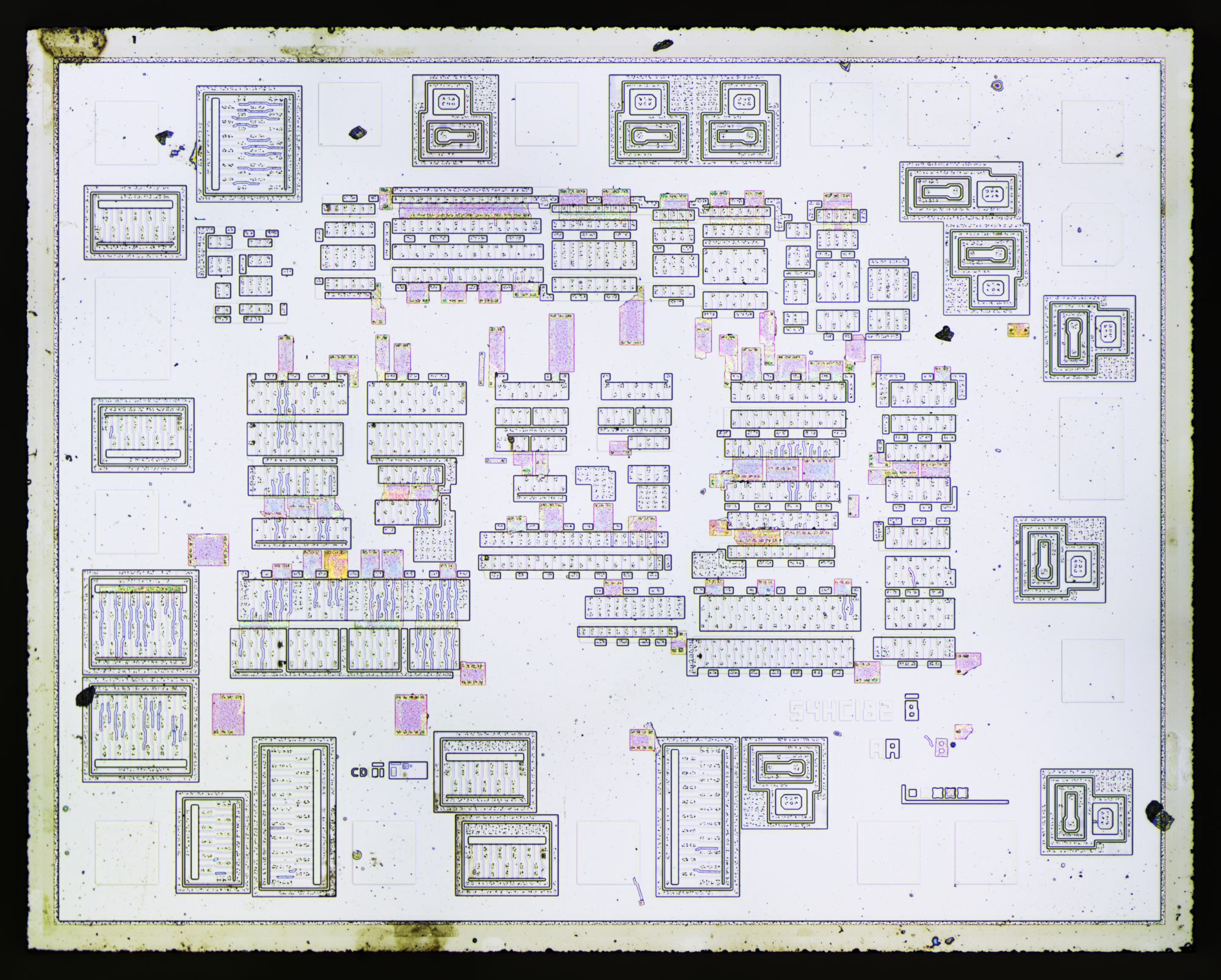 It's not a car. It is a voltage regulator. Die size 2344x2243 µm. You can read more about
Tesla (Czechoslovak electronics company) here
.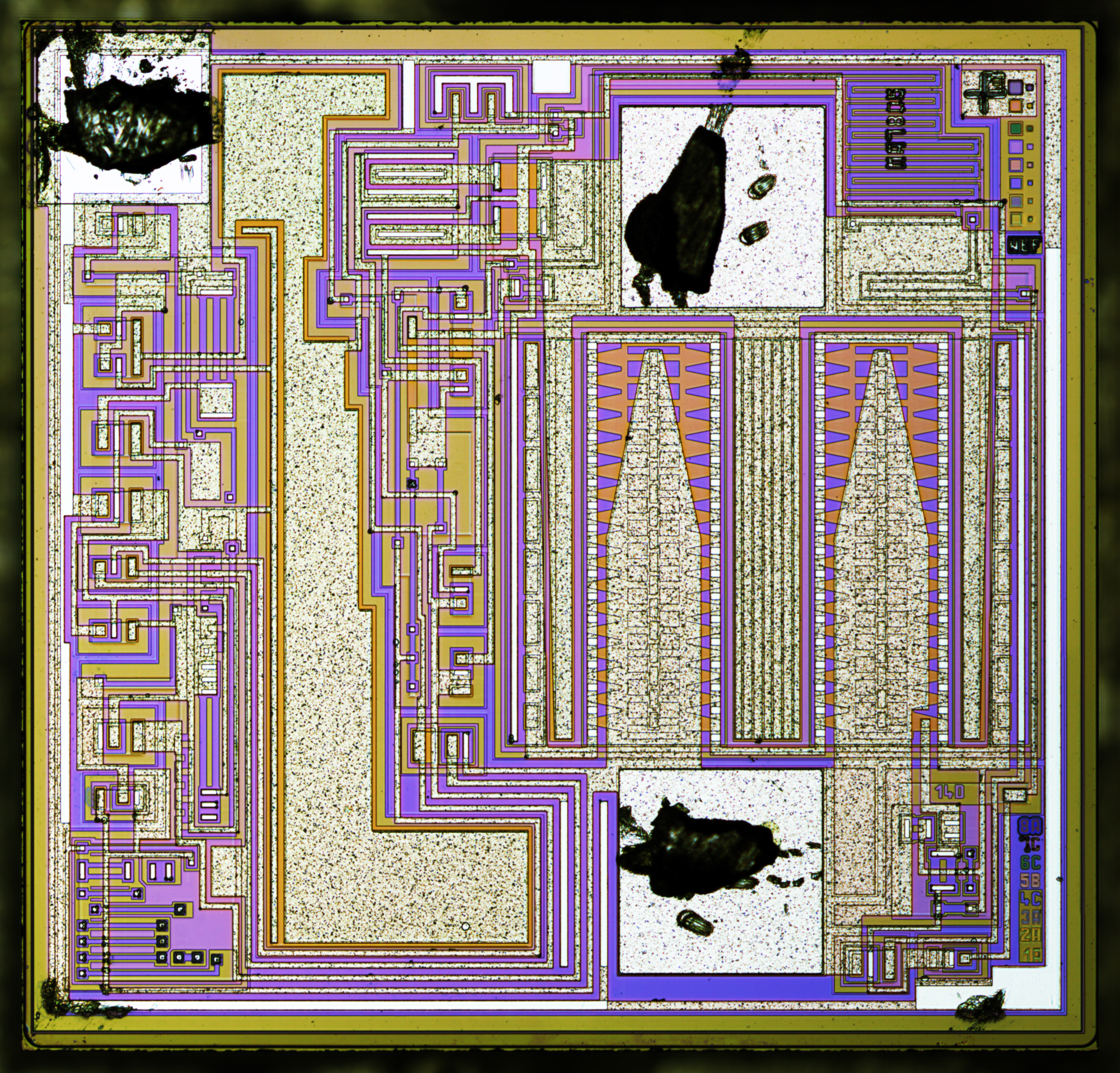 Die size 1422x987 µm.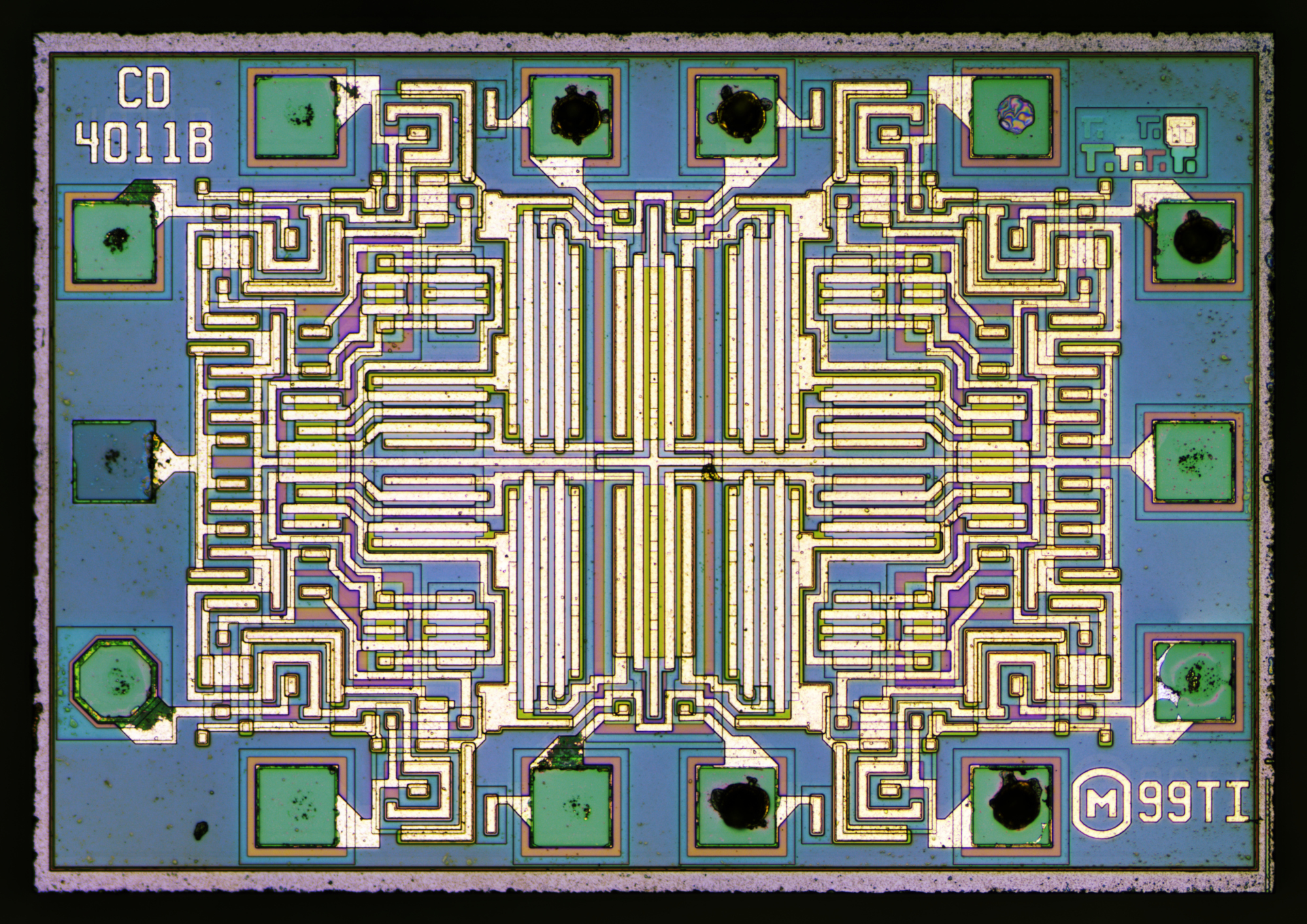 Update:
Now with metal etched: