We love microchips
- That's why we boil them in acid.
Die size 410x400 µm.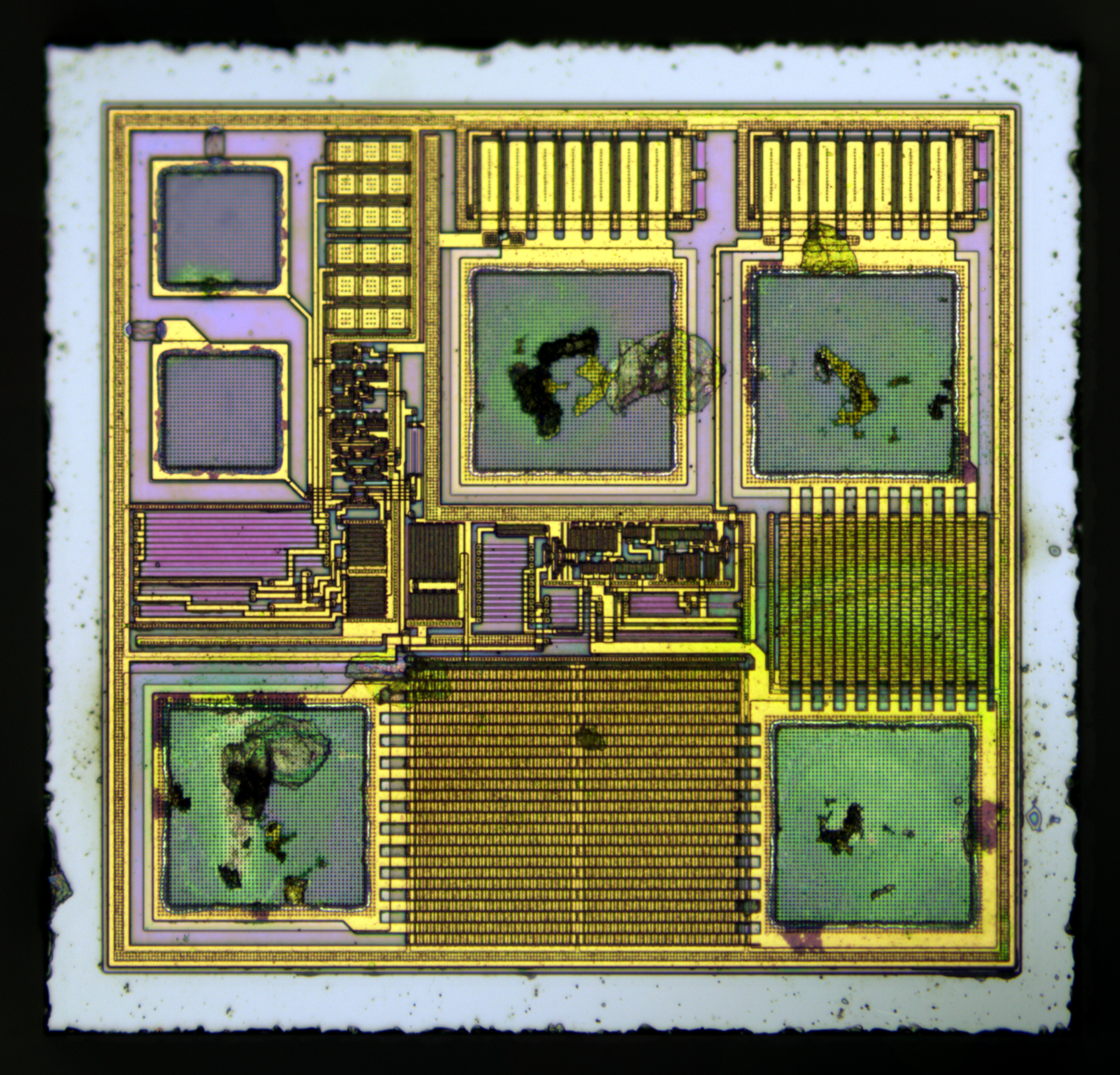 Die size 2063x1635 µm.
Used back in the days when you built CPU's from TTL chips. Some still do it though :
https://www.homebrewcpuring.org/
I hope one day I will have enough time to build one...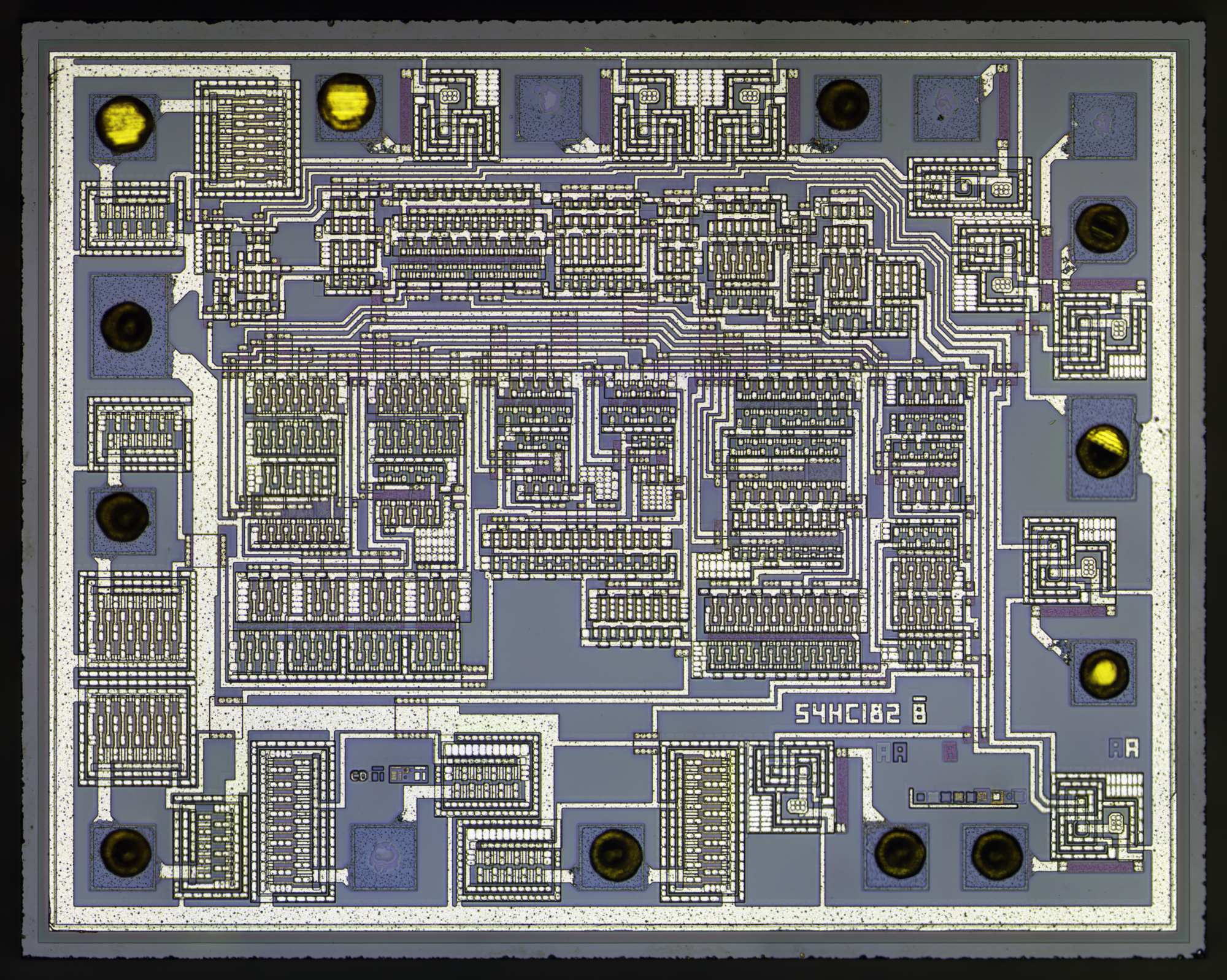 With metal etched: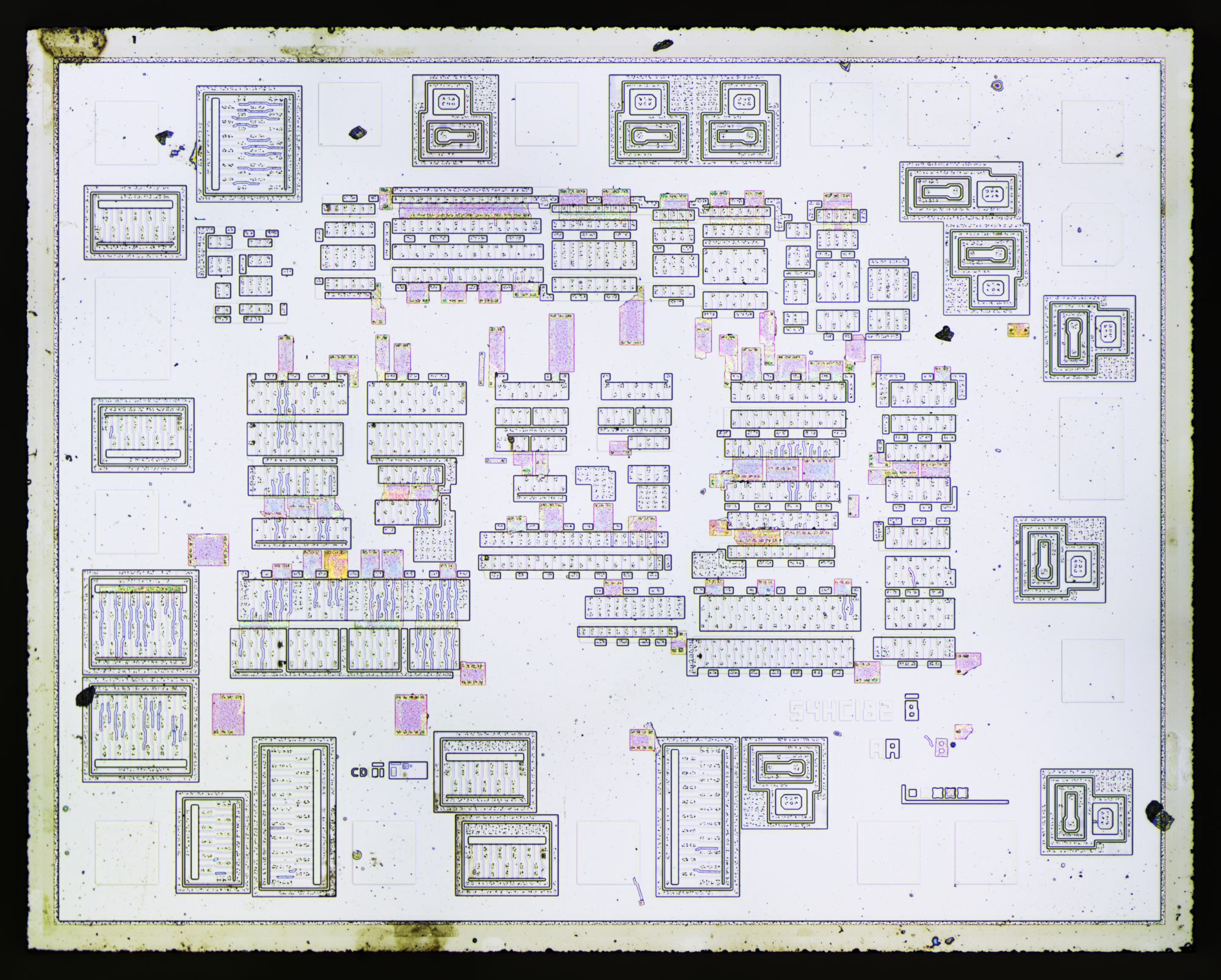 It's not a car. It is a voltage regulator. Die size 2344x2243 µm. You can read more about
Tesla (Czechoslovak electronics company) here
.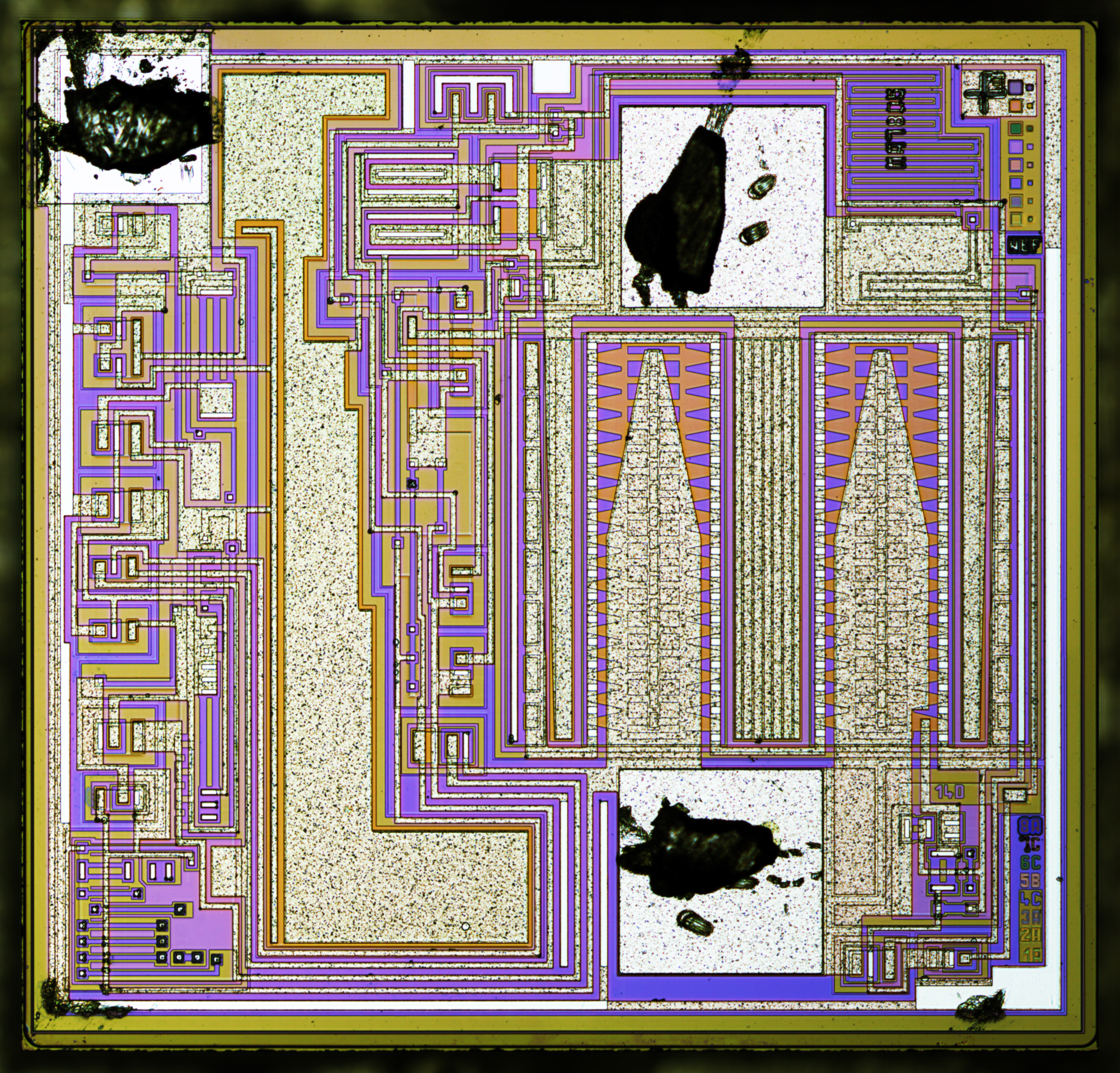 Die size 1422x987 µm.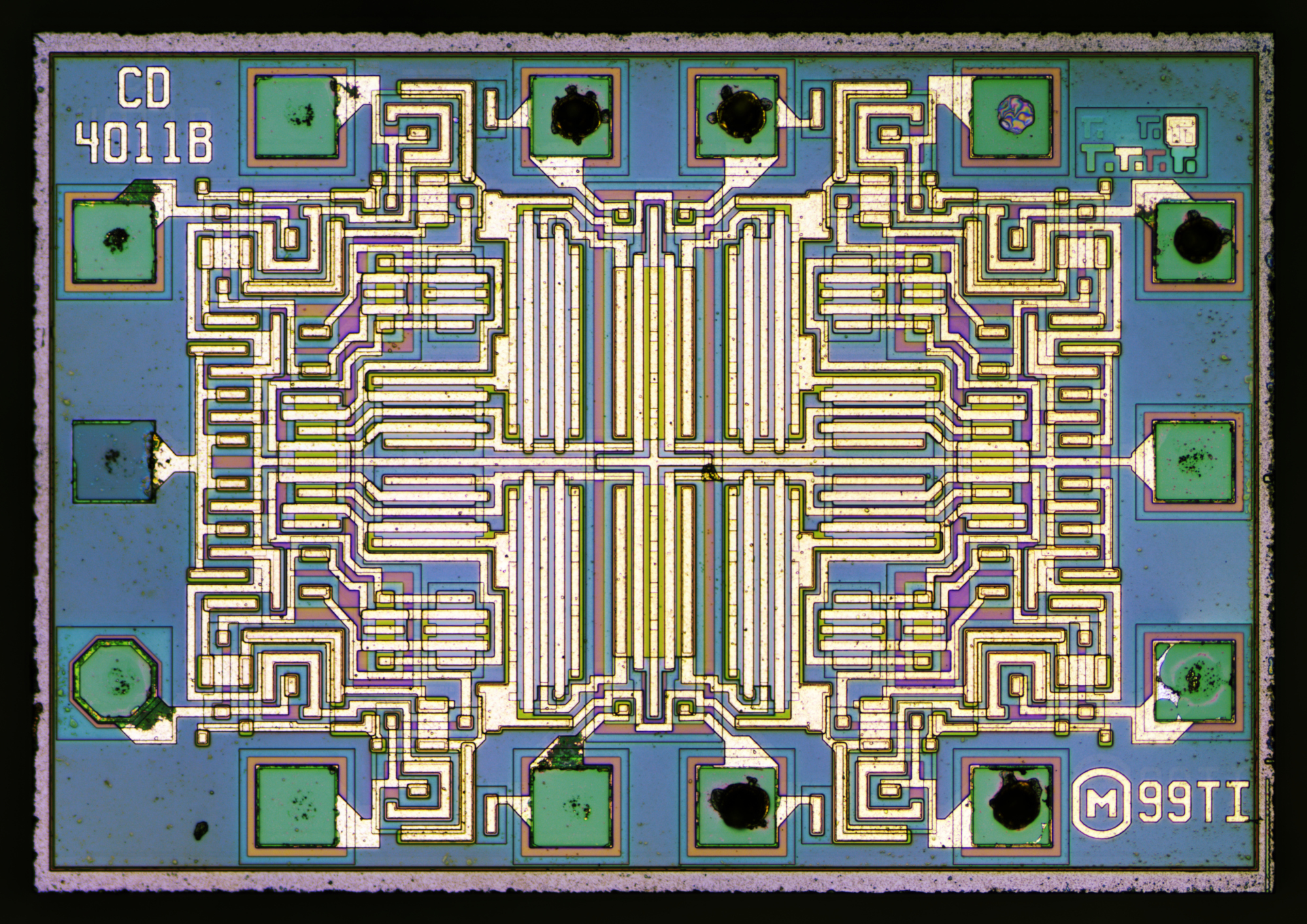 Update:
Now with metal etched: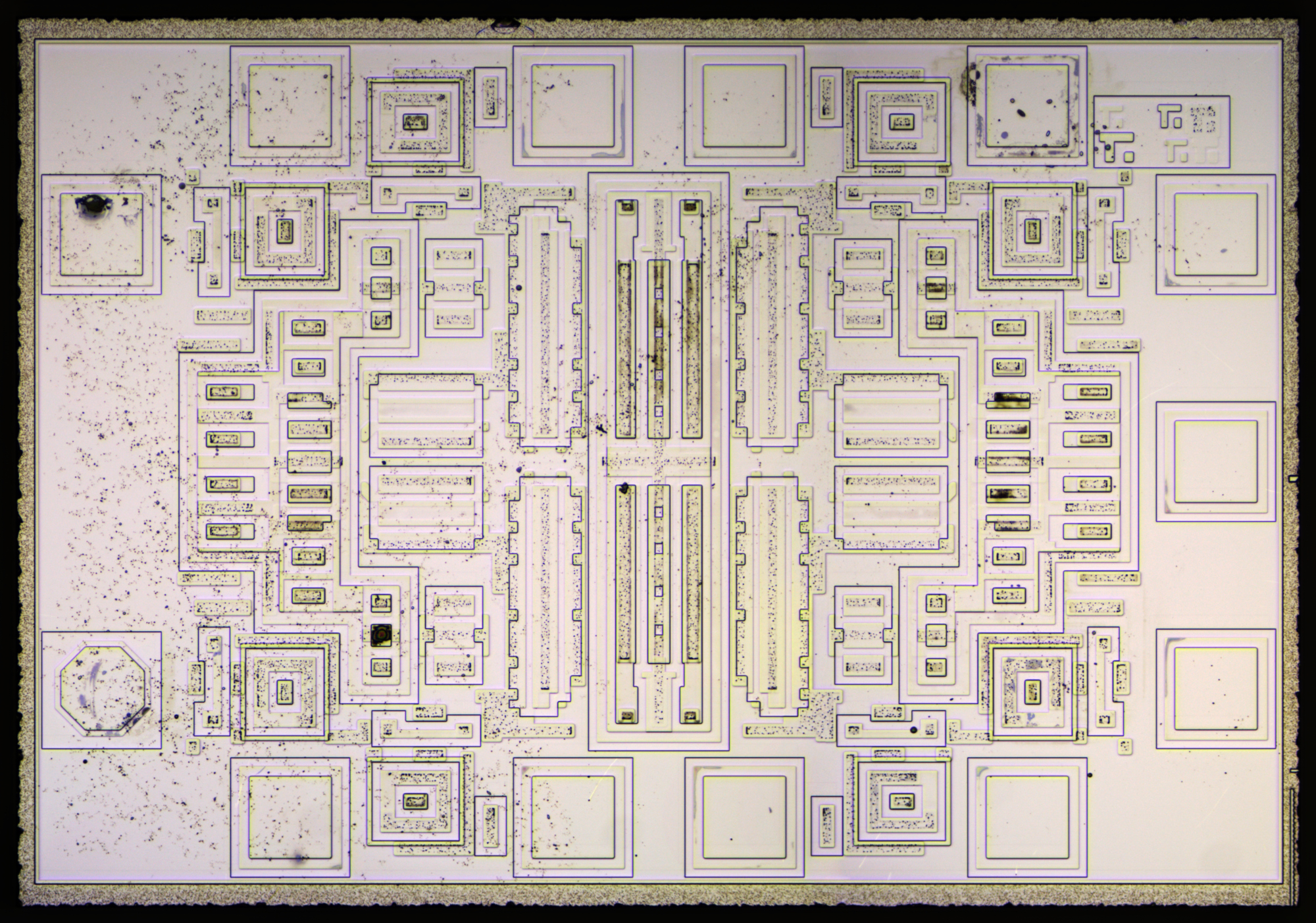 Die size 1133x830 µm.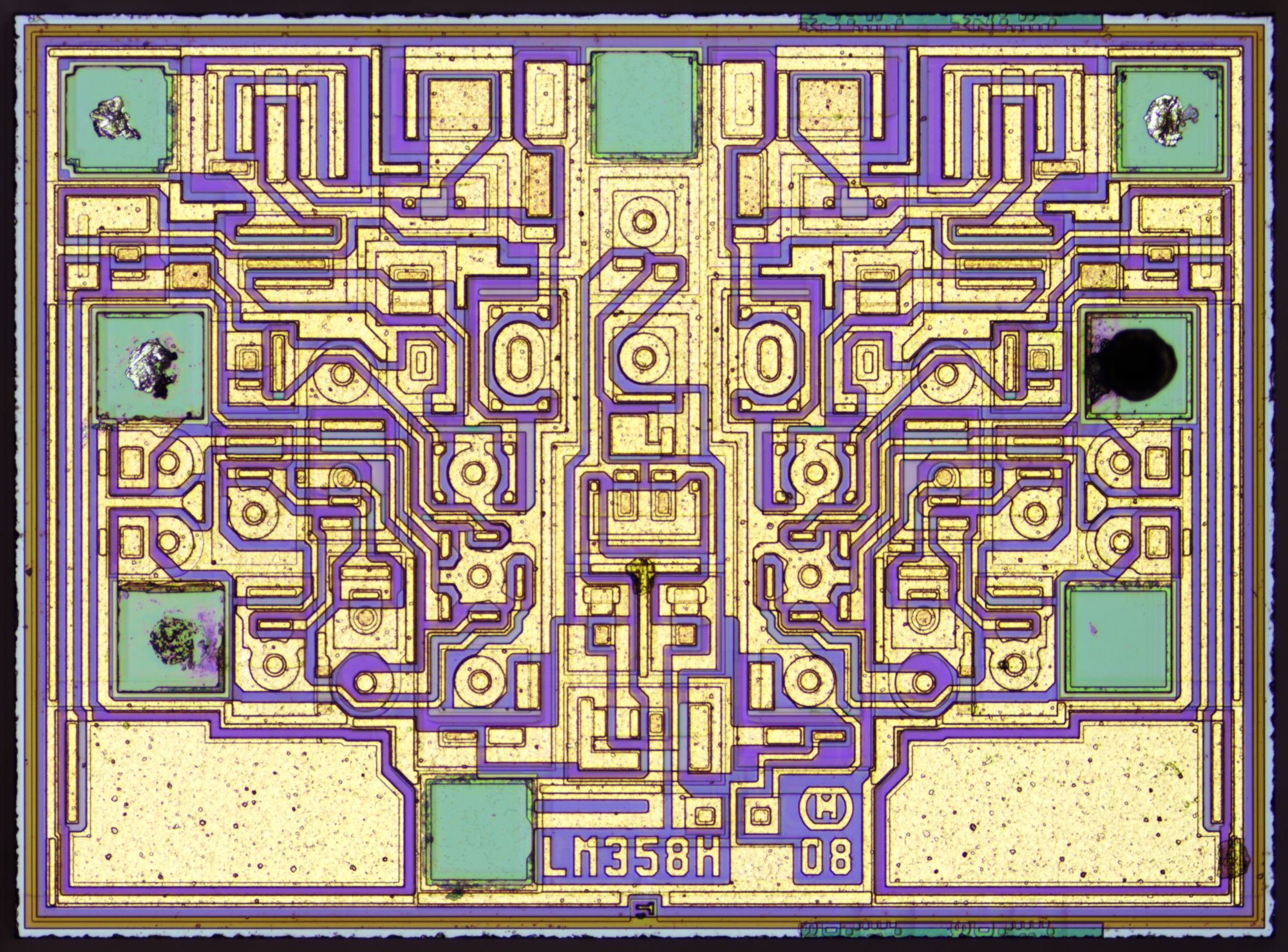 Die size 1530x1429 µm.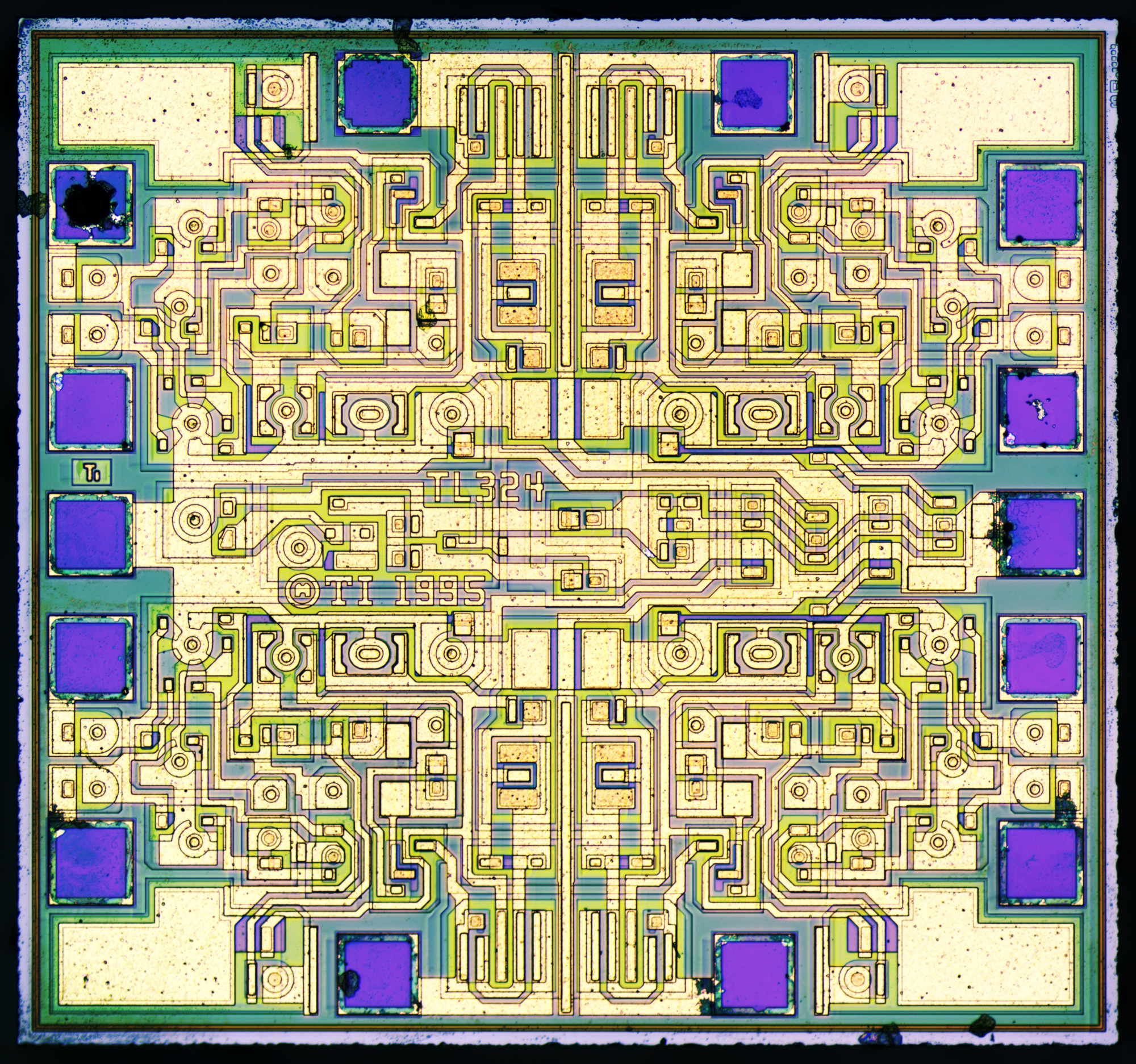 Die size 2330x2156 µm.