We love microchips
- That's why we boil them in acid.
Freescale/NXP MC56F82323
is a 50MIPS DSC (DSP-capable microcontroller).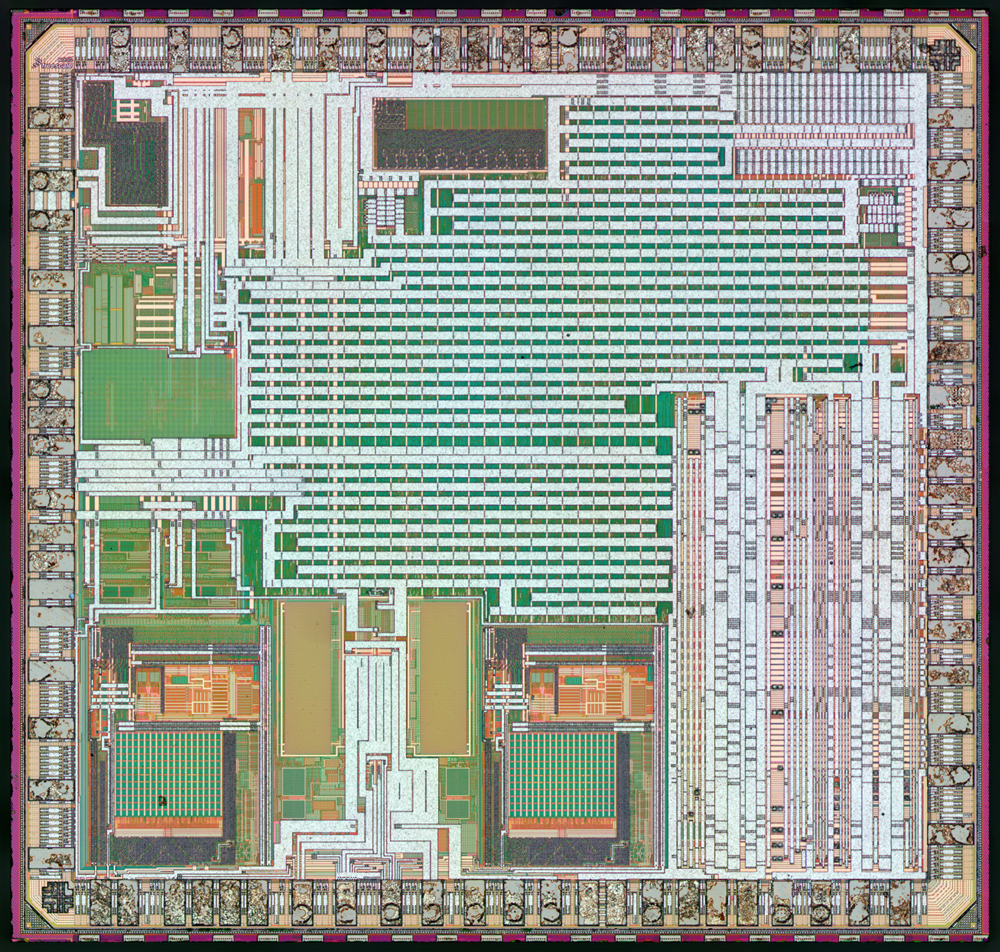 Texas Instruments TPS62321
is a 3-MHz Step-Down DCDC converter with internal MOSFET and synchronous rectification.
Look at this staggering number of test pads!
Die size 1983x981 µm.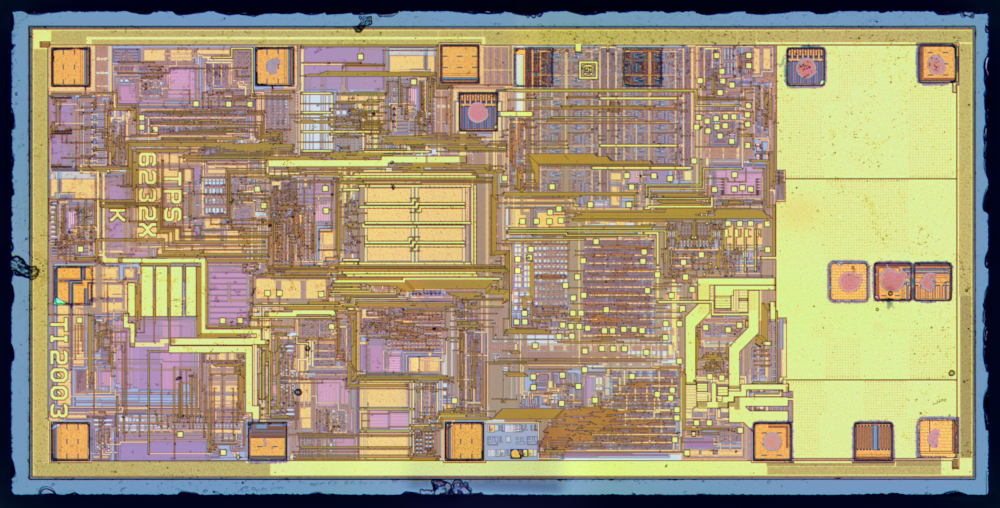 Toshiba 2SC3421
is a 120V 1A NPN BJT for audio applications.
Die size 1053x1055 µm.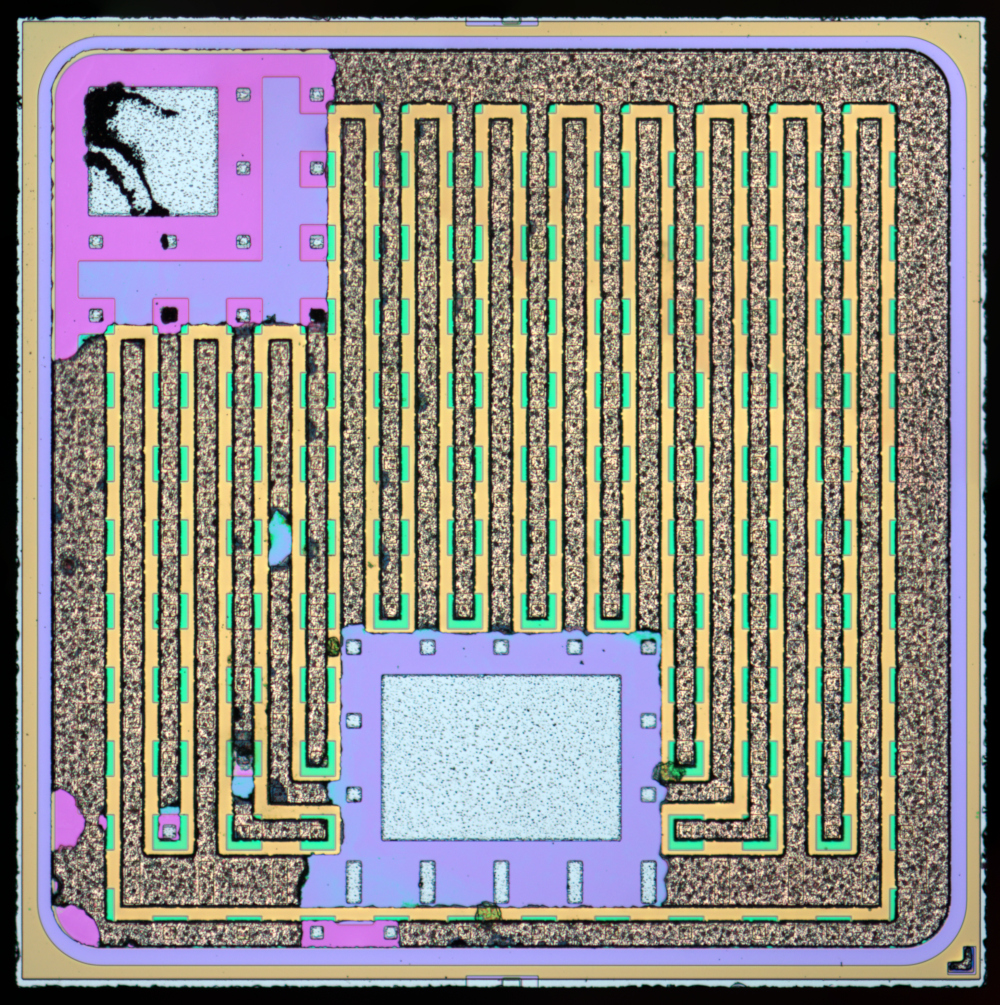 MCP6V27
is a CMOS opamp offering <2 µV input offset voltage.
Datasheet
have nice description of it's auto-zero operation principle (Page 21+).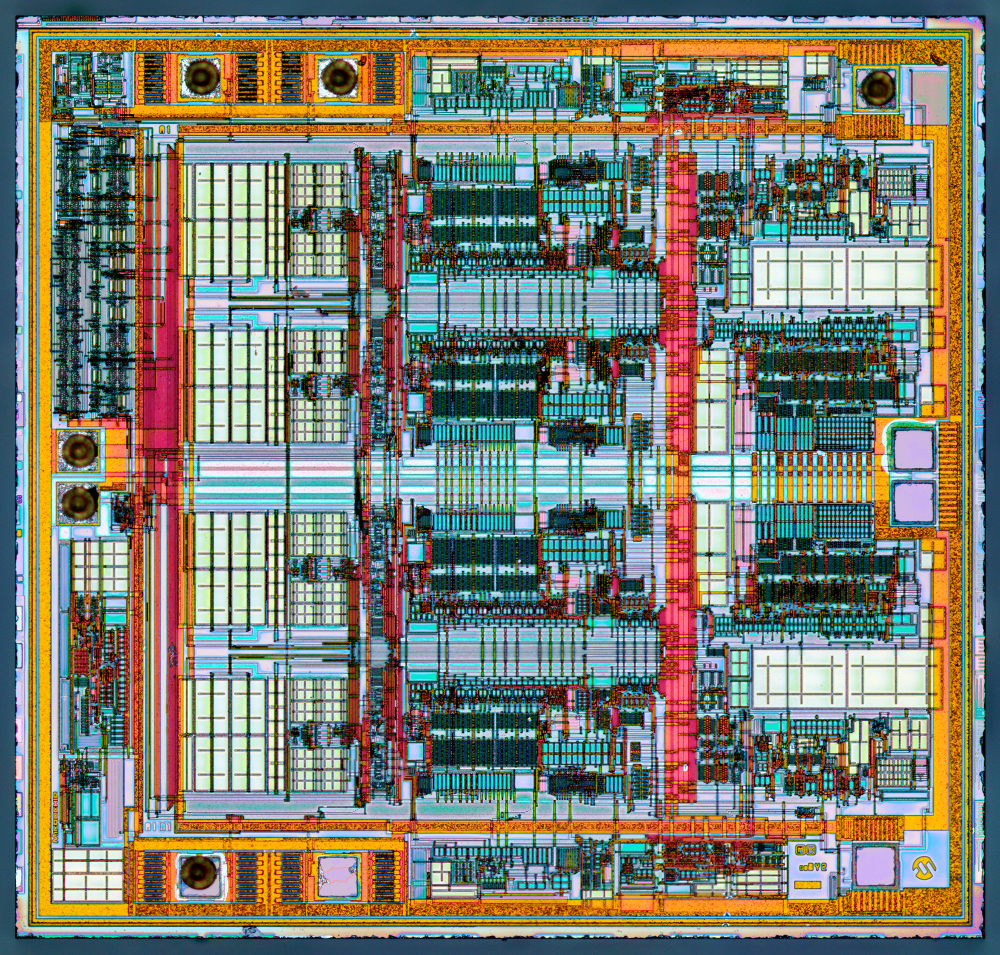 LM394
gone first. Manufacturing of MAT02 stopped around 2010. No surprise it is hard to come by a real one from old stock.
Modern alternatives for low noise supermatched BJTs are
Analog Devices MAT12
and the like.
Genuine one first (both Analog MAT02CH and MAT02EH are the same). Die size 1506x1407 µm. Image matches photo in datasheet.
PMI logo is Precision Monolithics, Inc, which was bought by Analog Devices back in 1990.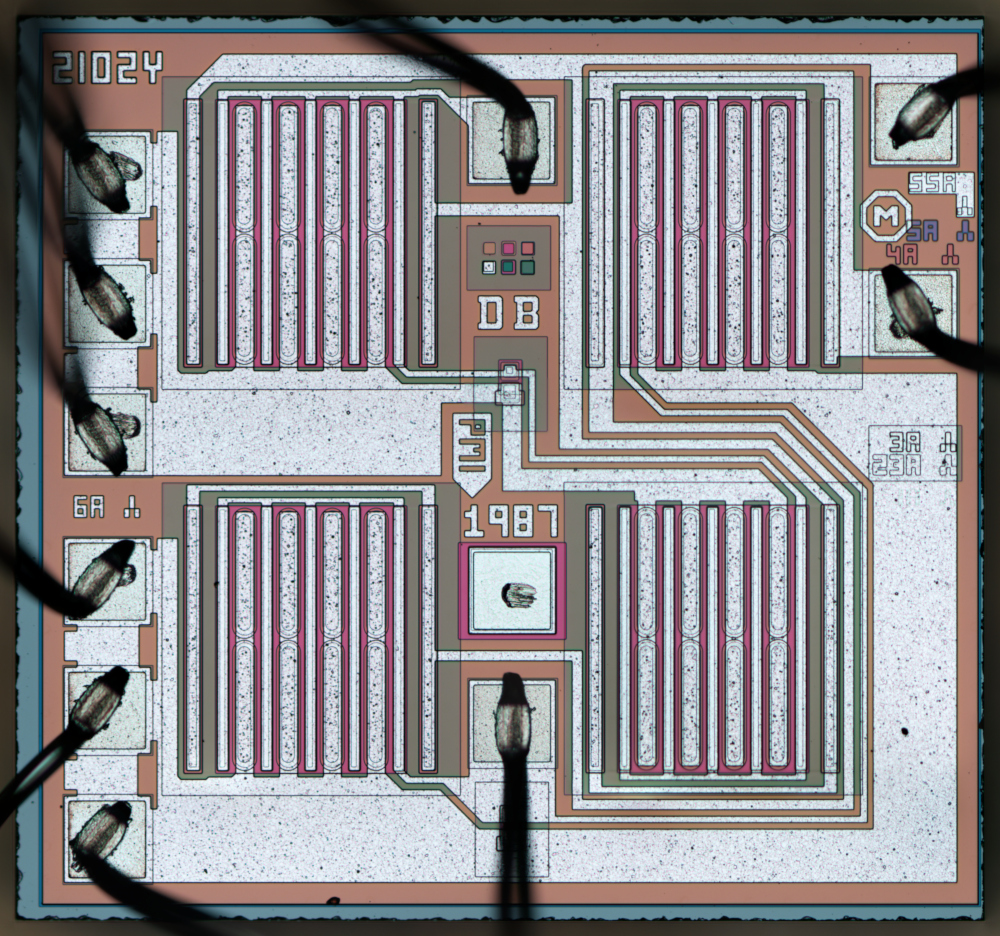 Read more →
Quite a bit different from
CMOS led blinkers
we've seen in the past. Die size 935x733 µm.