We love microchips
- That's why we boil them in acid.
Designed for AM radio preamps, but found much wider use in low-noise amplifiers. SOT-23 marking 2Ap 48.
Identified by Jeroen Ponte as probably counterfeit - which is especially likely as NXP stopped production of the original part.
Die size 426x399 µm.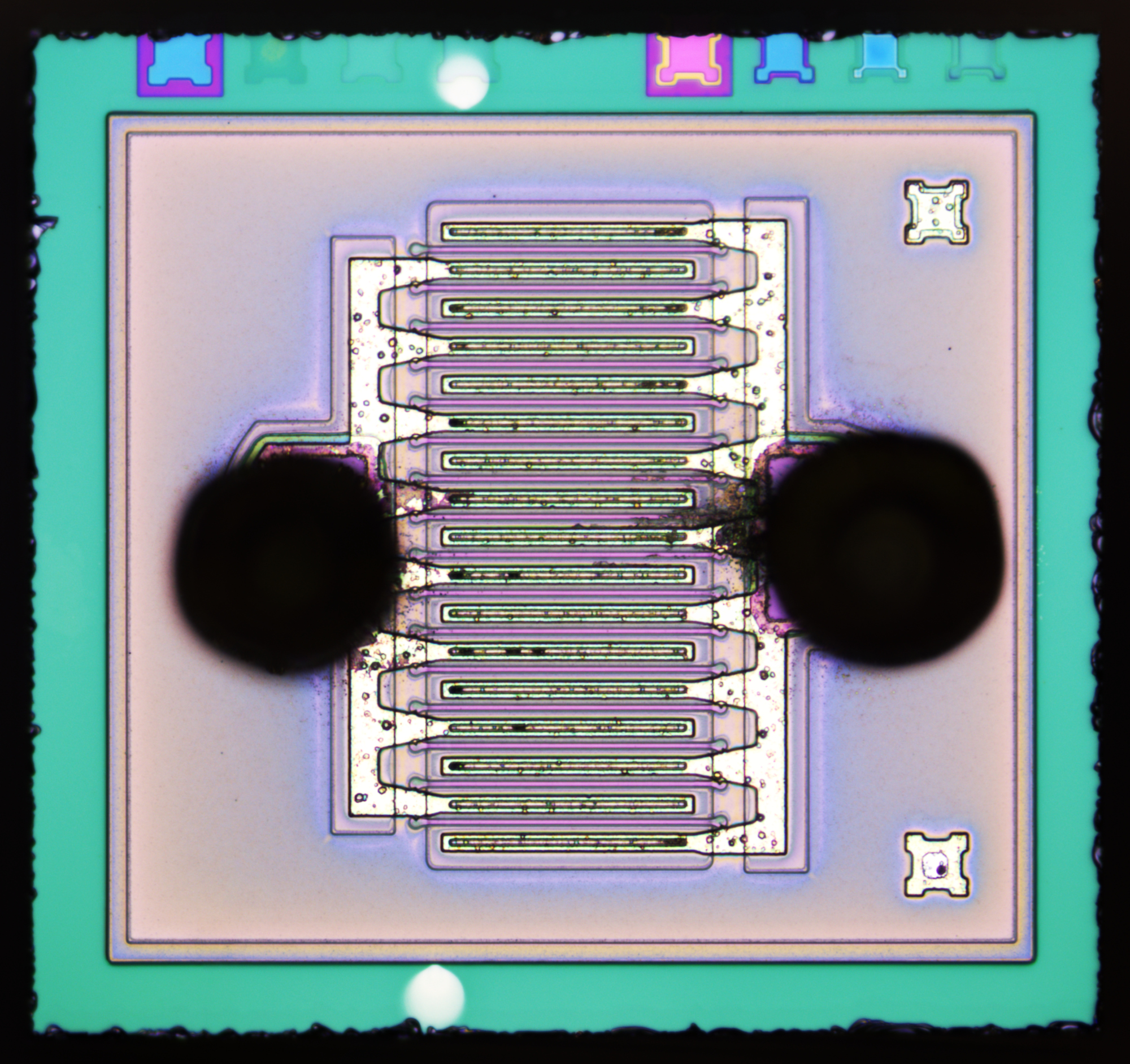 Like some of the
K140UD2B
this one has polymer overcoat, which causes interference pattern across the area due to thickness non-uniformity. 140UD9 is similar to CA3047 with differences in the final amplification stage.
Die size 1780x1780 µm.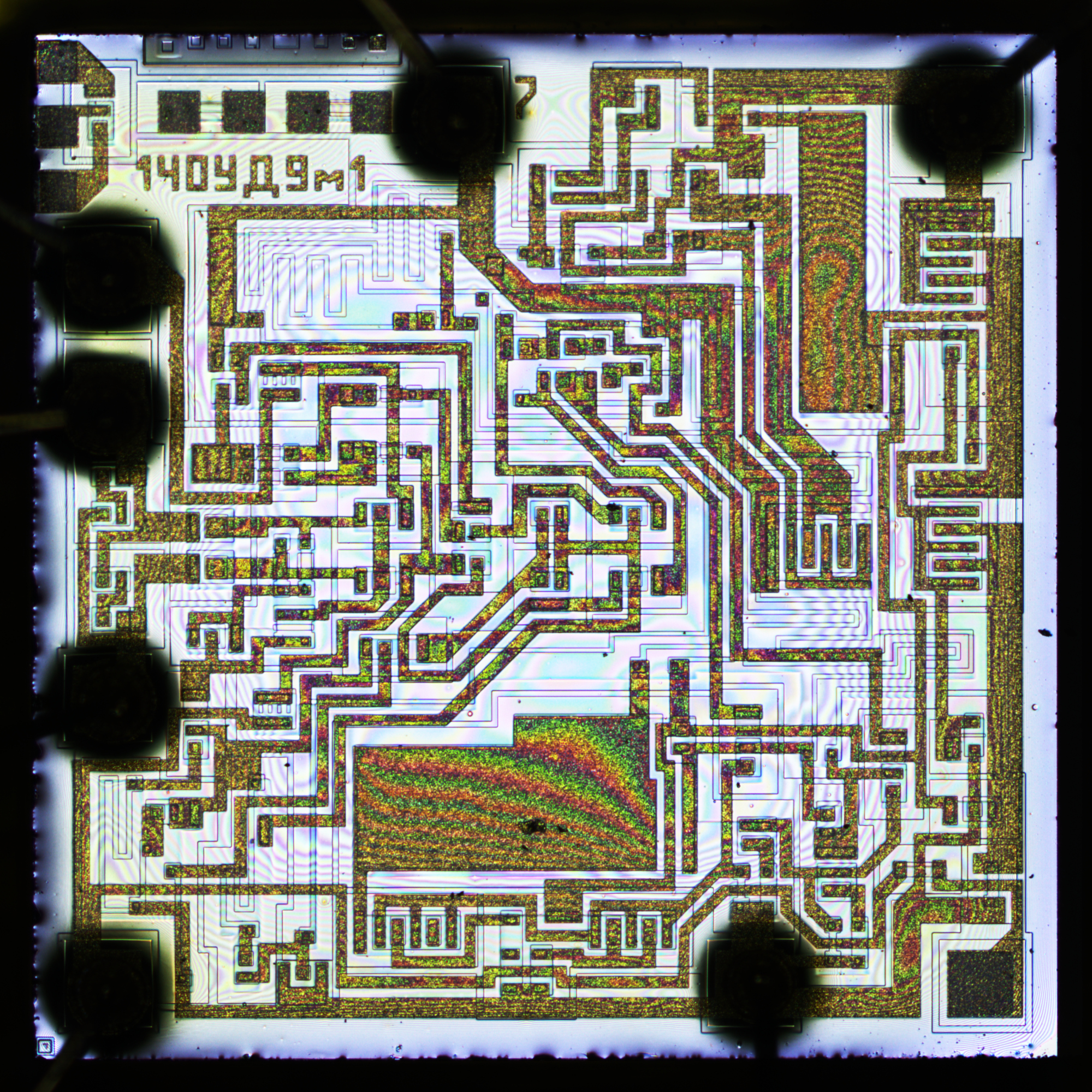 You can read about reverse engineering of this chip
here
(+following parts) and
here
, some information about the game is
here
.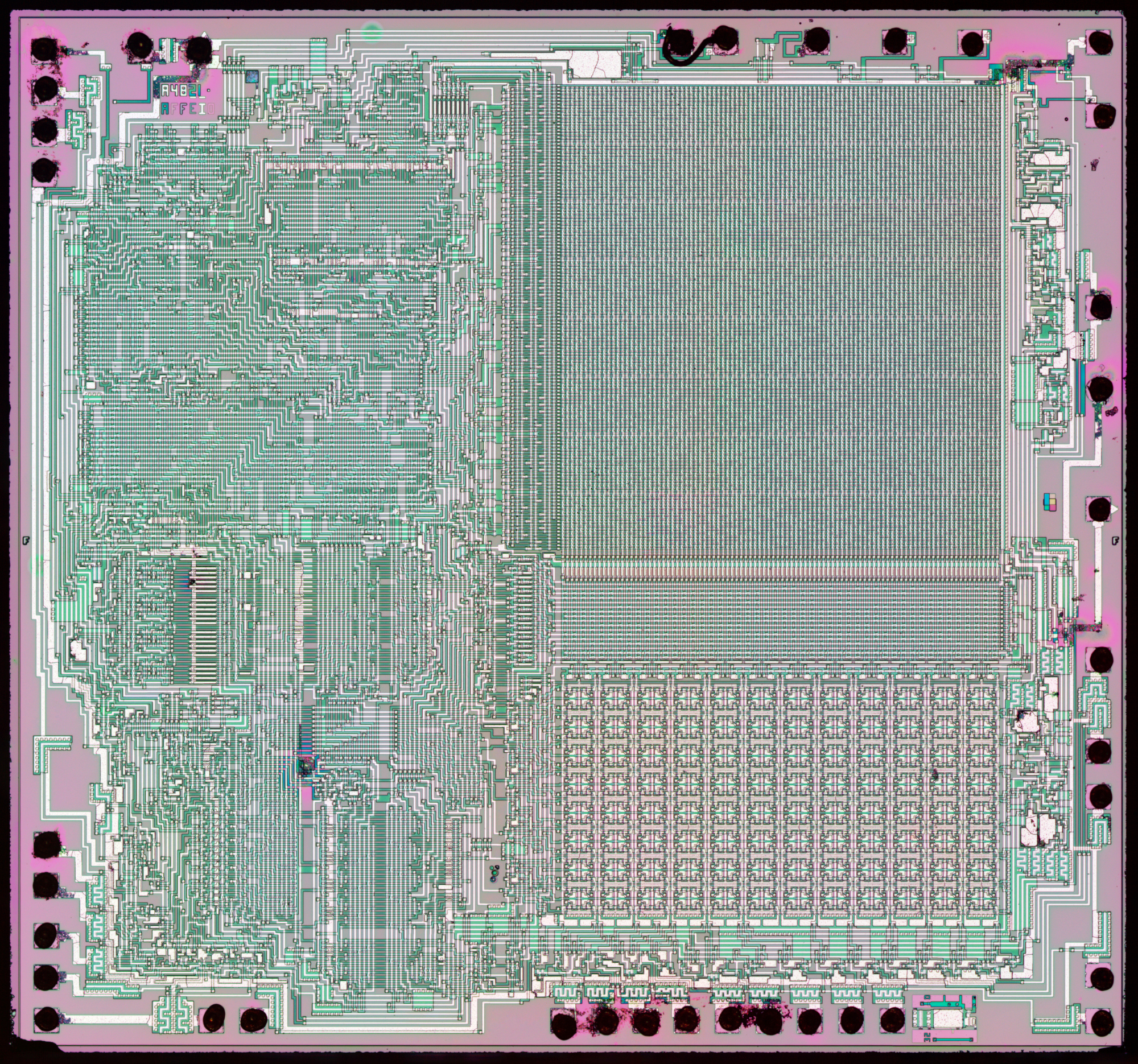 Read more →
Not often we see multiple metal layers in BJT's. Die size 246x223 µm.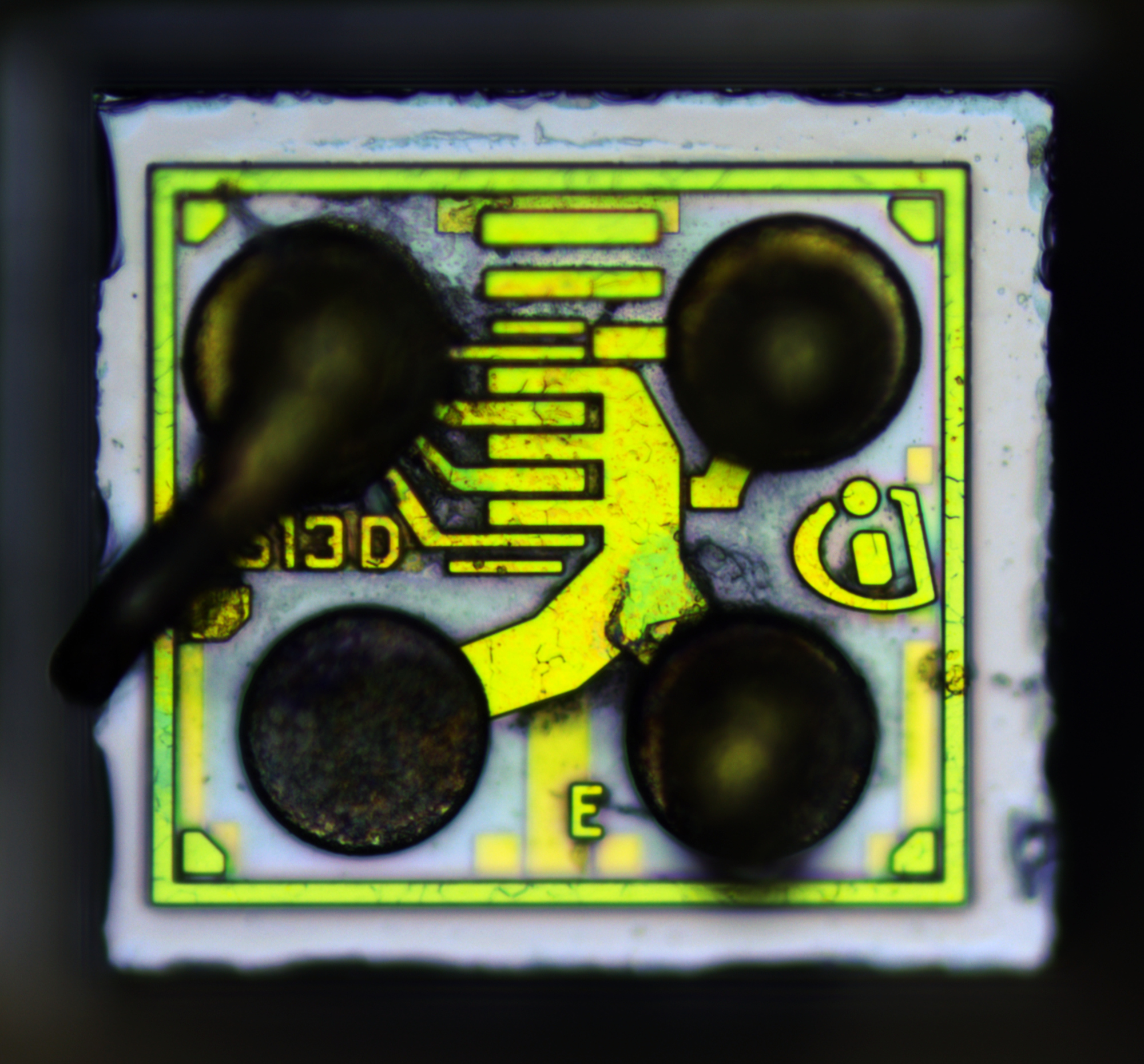 Significantly smaller than
ST TS321
, but low-voltage only. New designs though should use LMV321A.
Die size 635x567 µm.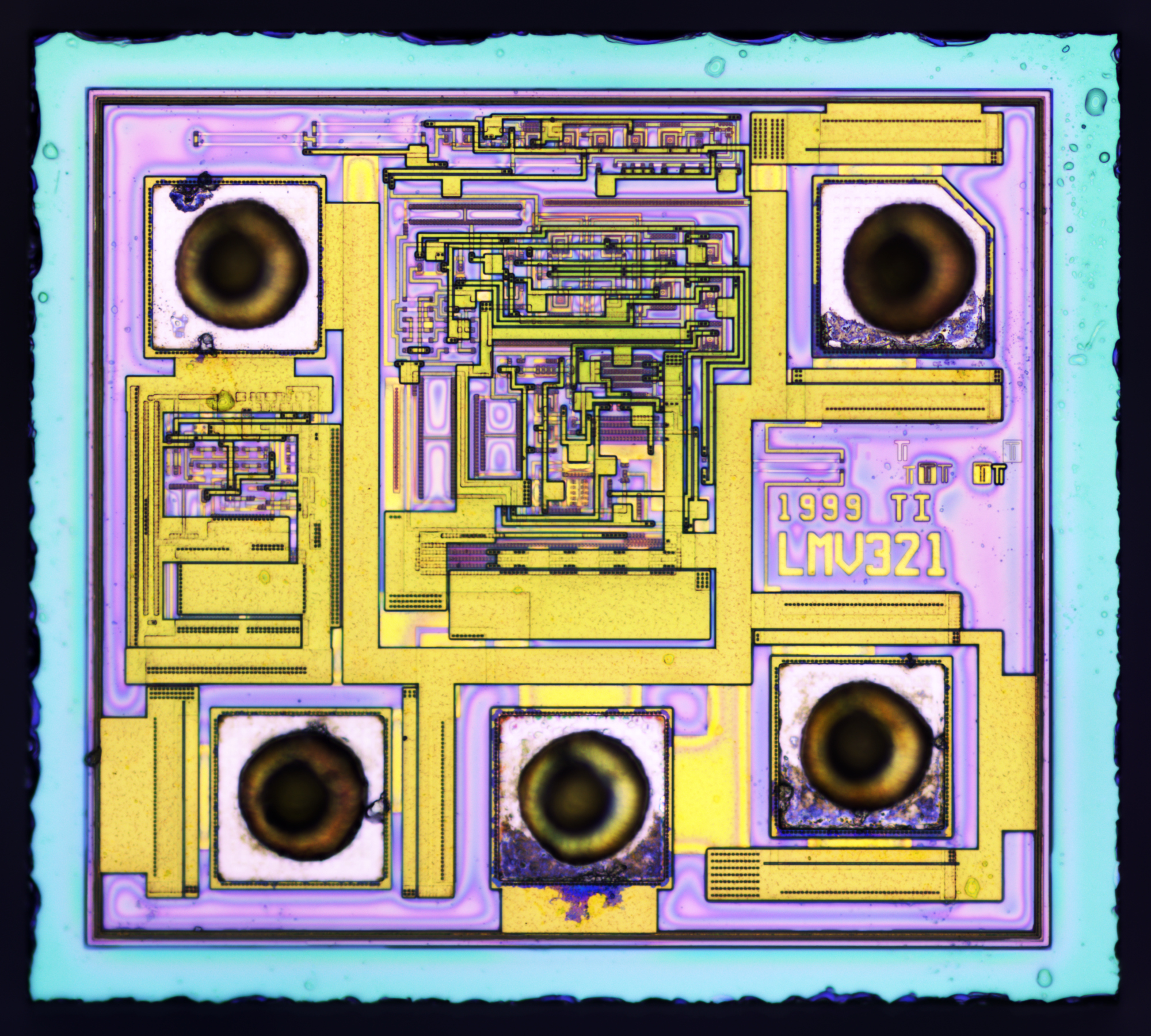 Die size 2374x2374 µm.