We love microchips
- That's why we boil them in acid.
LM330/LM2930 (LM130) is the first LDO linear regulator manufactured by National Semiconductor since 1976.
Die size 1723x1490 µm.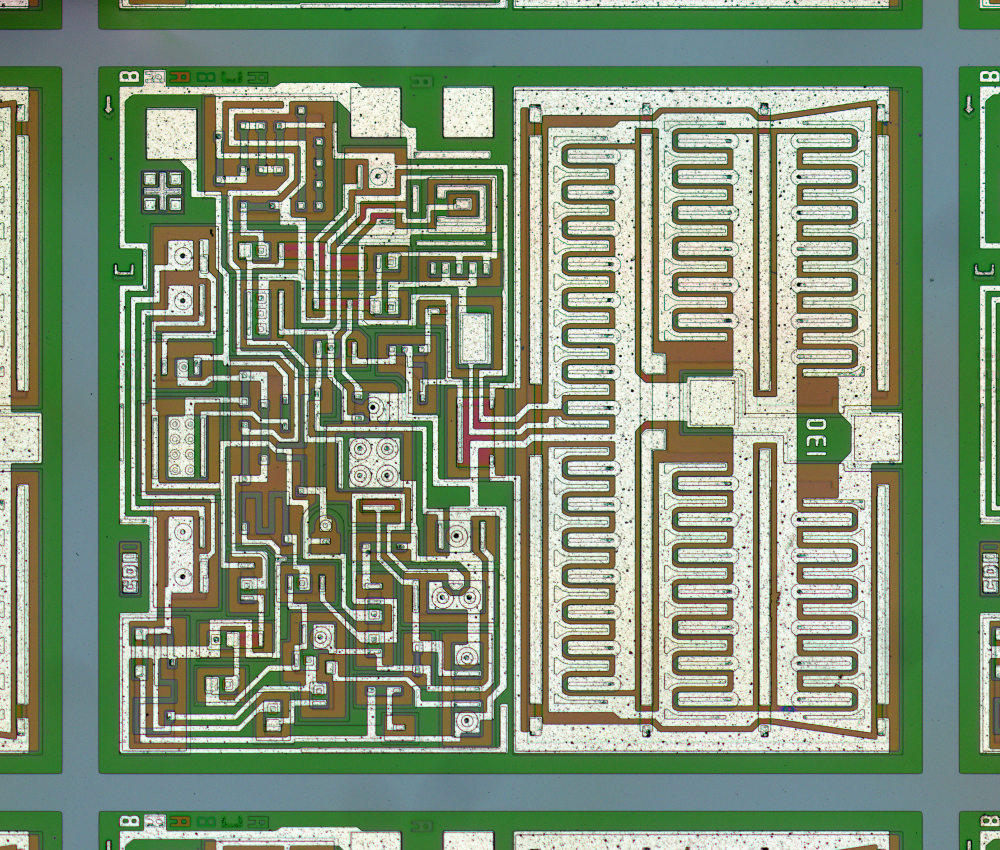 Read more →
Maxim Integrated
MAX2659
is a low-noise (NF 0.8dB) SiGe RF amplifier for GPS/GNSS applications.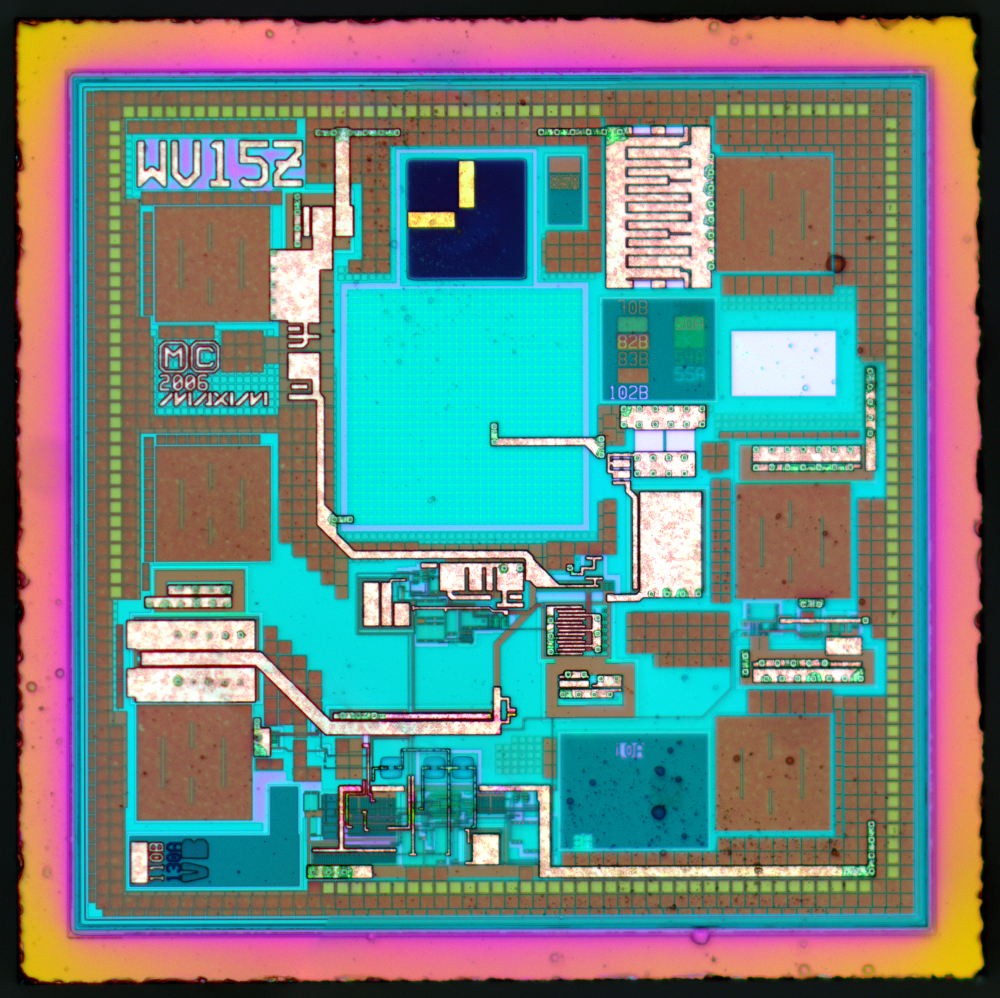 Microchip HCS301 is an old and popular code hopping encoder for remote controls.
Die size 2510x1533 µm, 1µm technology.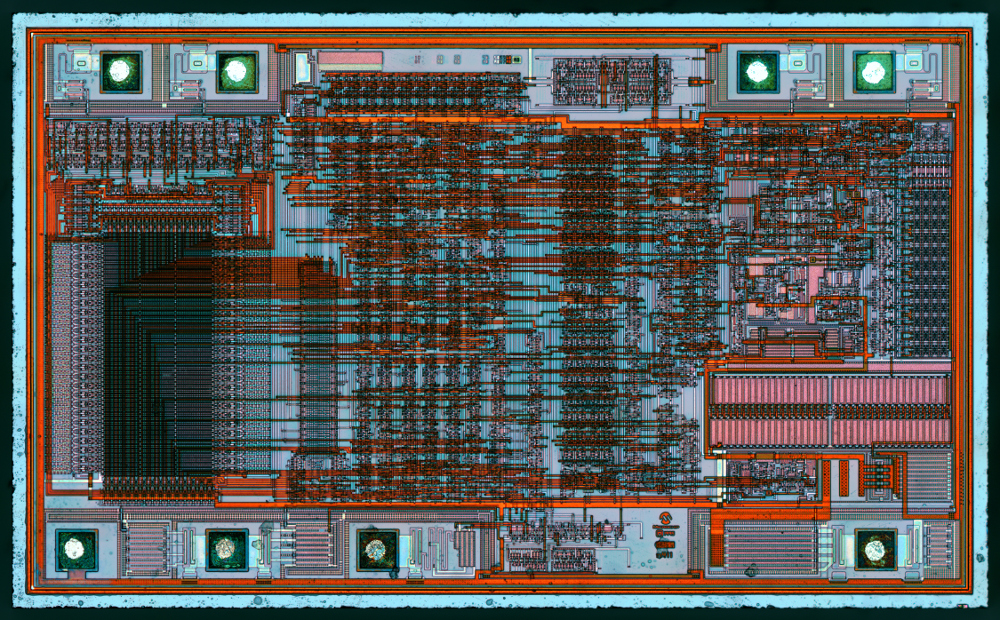 PS. Thanks Andrew for the chips!
OPUS Microsystems
OP-6111
is a sensor-less resonant 2D-tilting MEMS mirror for application requiring laser scanning (laser projectors, 3D scanning, photoresist exposure e.t.c). Electrostatic actuator.
Die size 3688x3180 µm, mirror is 1000 µm in diameter.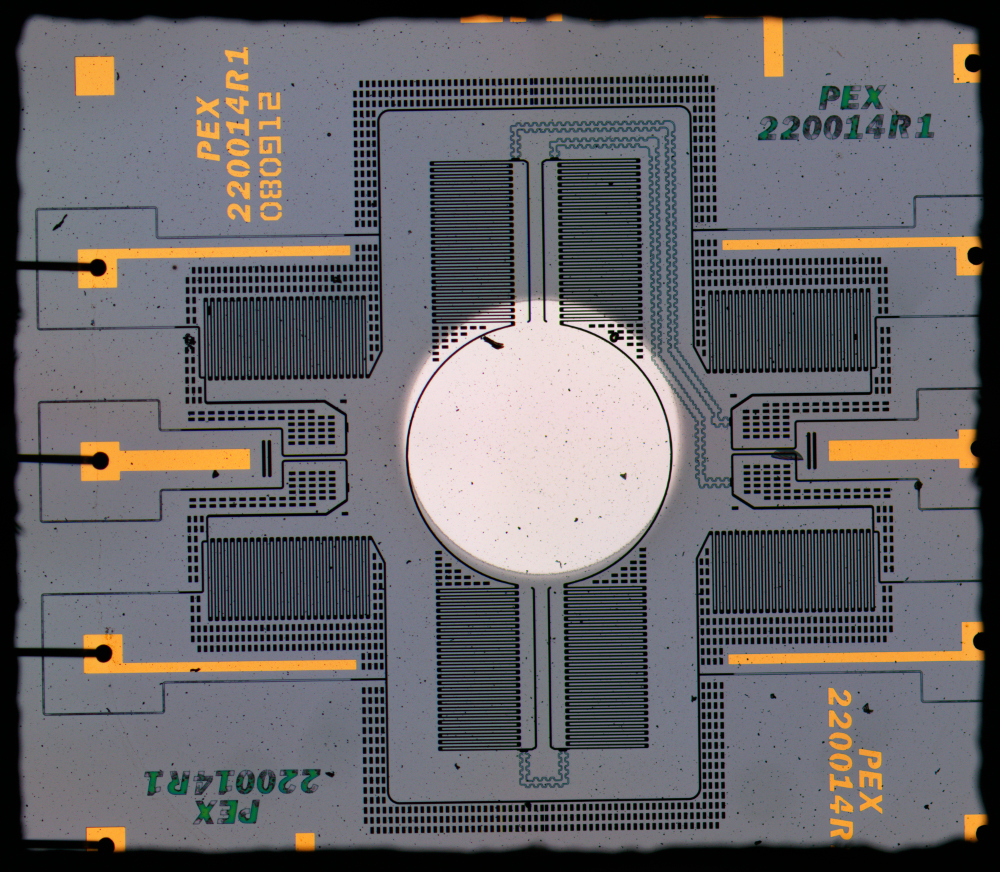 Silicon Labs Si8641
uses capacitive coupling to implement digital isolation (up to 5kV, this model 2.5kV) as speeds of up to 1 Mbps.
This particular model (Si8641AB) contains 2 identical dies, apparently configured by bonding some of the pads on the sides.

Read more →
We are running this blog for more than 3 years with no monetization of any kind (advertisements, merchandise and such) but from time to time people kept asking on how to help us. From the other side - we've probably reached the limits of our resources to improve the quality of our lab/imaging setup, and we'll need your help to move further.
We've finally
outlined a number of voluntary ways
you can support our efforts to produce higher-quality microchip photographs for curiosity and education.
Basically, there are 4 ways - spread the word, send us few cool chips for future work, support us at our
Patreon campaign
(which would allow you to schedule small contribution for each new die shot we publish) or send us some Bitcoins (or use good old Paypal).
Either way content of this blog will remain free for everyone and it will continue to be licensed under permissive CC BY 3.0 license.
ST HCF4056 is a CMOS BCD to 7 segment decoder/driver with strobed latch.