We love microchips
- That's why we boil them in acid.
On CD4049 you can see 6 independent inverters, each having 3 inverters connected in series with increasing gate width on each stage - this helps to achieve higher speed and lower input capacitance. Gate length is 6µm, so it is probably the slowest CMOS circuit one can ever see. Gates are metal (i.e. not self-aligned silicon) which are again the slower type at that time.
Die size 722x552 µm.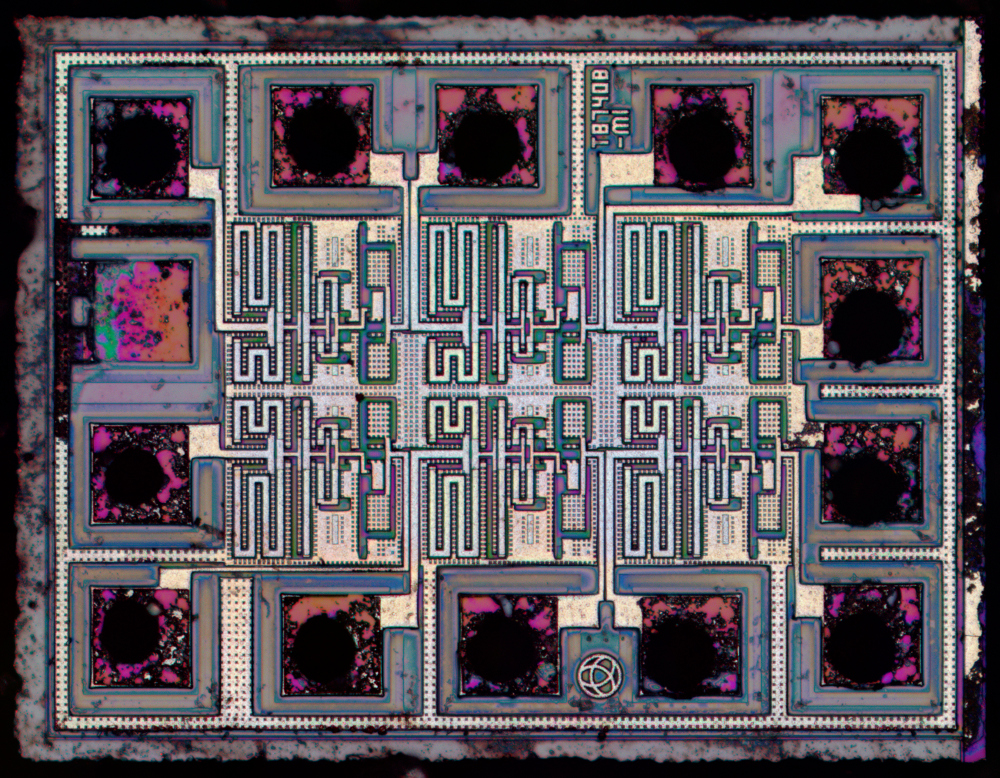 CJ431 is another implementation of 431 shunt voltage reference manufactured by
Jiangsu Changjiang Electronics Technology
(JCST).
Die size 620x631 µm.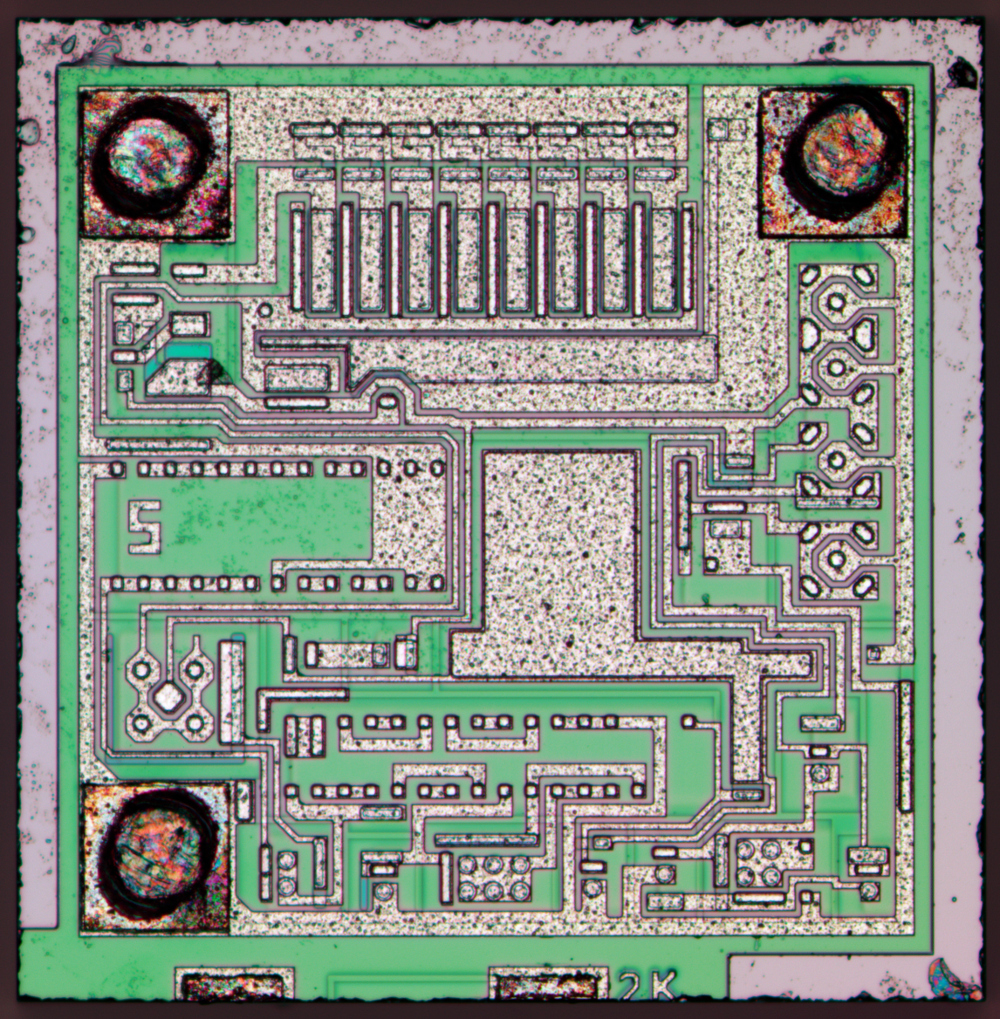 Infineon
BCR185W
is a 0.1A PNP BJT. Bias resisors are 10 kΩ and 47 kΩ according to
datasheet
.
Die size 395x285 µm.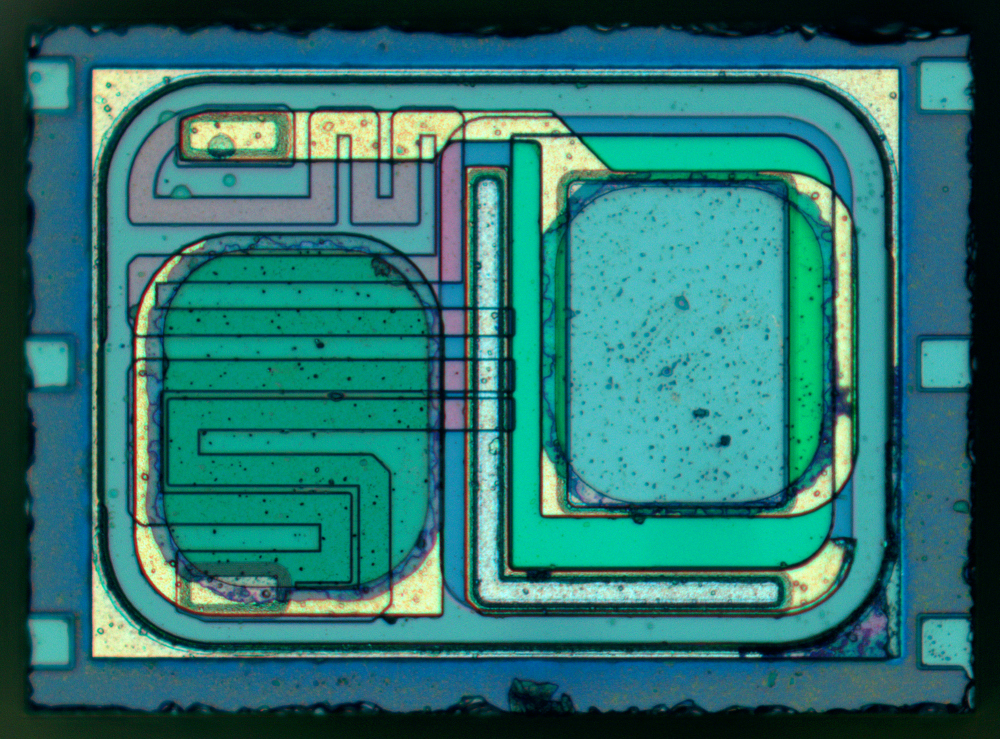 This is unidentified photo-sensor from DVD-RW drive. Most of the work is done by middle quad - it can receive the signal, track focus (via astigmatic focusing) and follow the track. Additional quads are probably here to improve tracking, they are not used as full quads - there are fewer outputs for left and right quads.
Die size 1839x1635 µm.
Closer look at photo-diodes: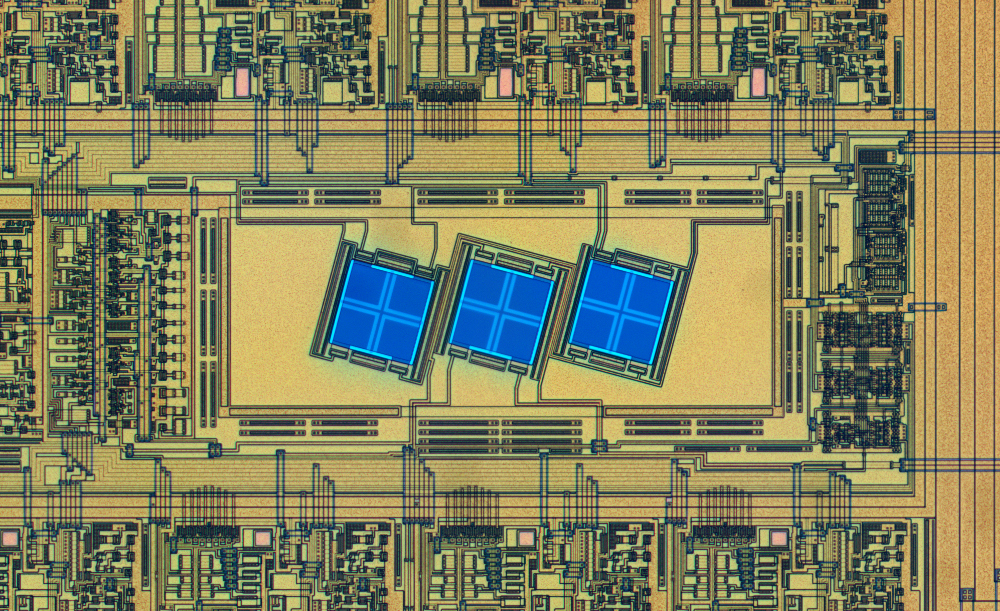 K140UD2B is an old Soviet opamp without internal frequency compensation. Similar to RCA CA3047T. ICs manufactured in ~1982 have bare die in metal can, ones manufactured in 1988 - have some protective overcoat inside metal can (which is quite unusual).
Die size 1621x1615 µm.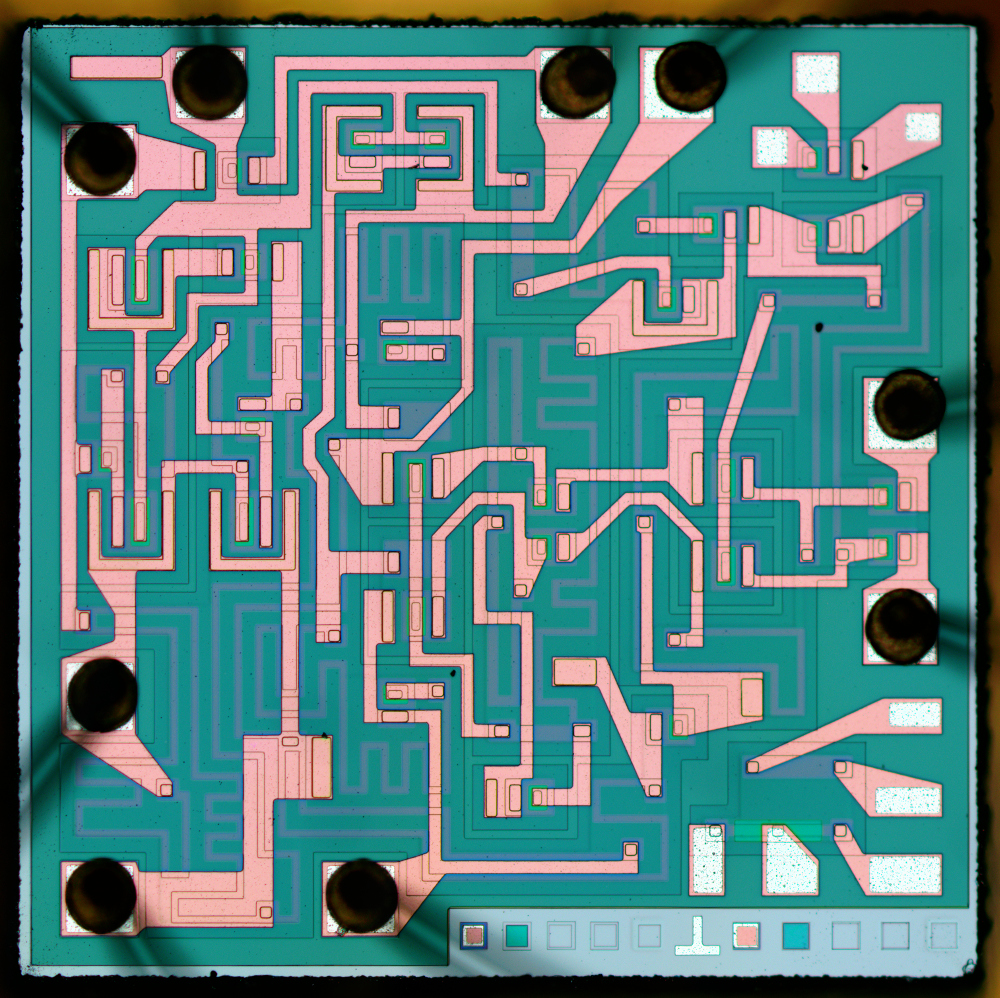 LM330/LM2930 (LM130) is the first LDO linear regulator manufactured by National Semiconductor since 1976.
Die size 1723x1490 µm.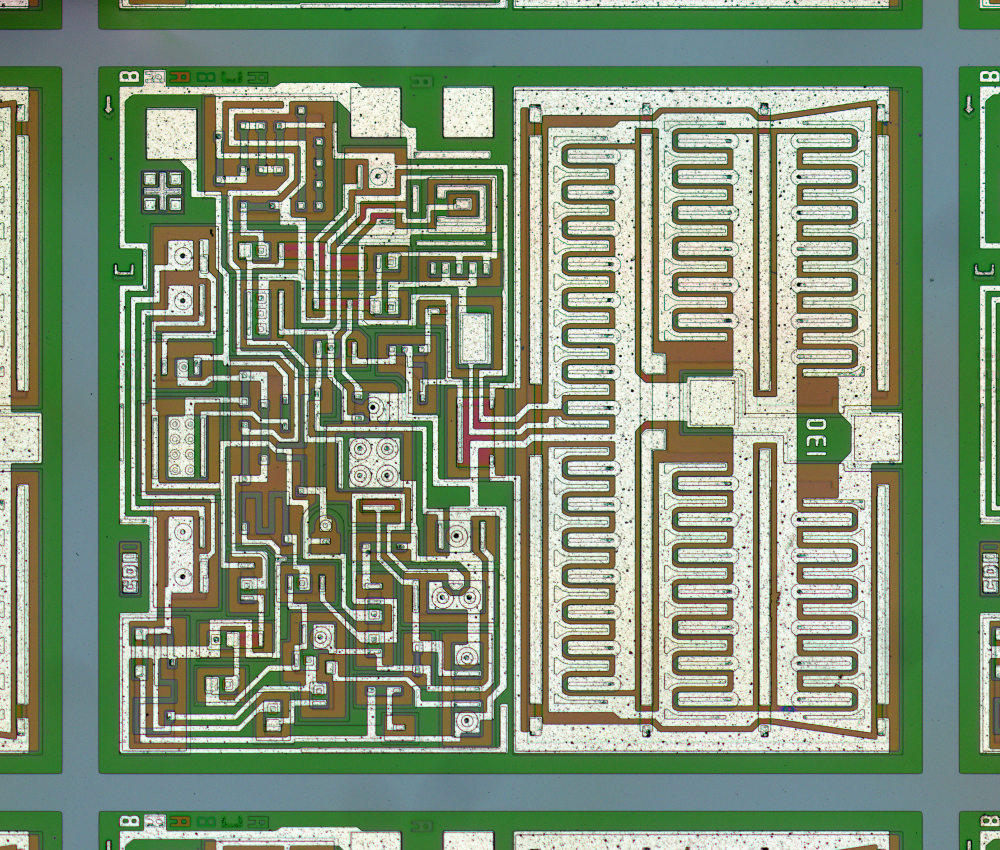 Read more →
Maxim Integrated
MAX2659
is a low-noise (NF 0.8dB) SiGe RF amplifier for GPS/GNSS applications.