Torex XC6206 - CMOS LDO : weekend die-shot
Torex XC6206 is a popular and really tiny CMOS LDO, especially if you compare it to
older bipolar ones
, which were magnitude larger. 250mA LDO in SOT-23 might be hard to believe at first.
Datasheet mentions "laser trimming" but we see voltage set via mask and 2 fuses for fine tuning. It is possible though that they have common values set in mask (like this 3.3V one) , and rare voltages laser trimmed.
Die size 500x356 µm, 500nm technology.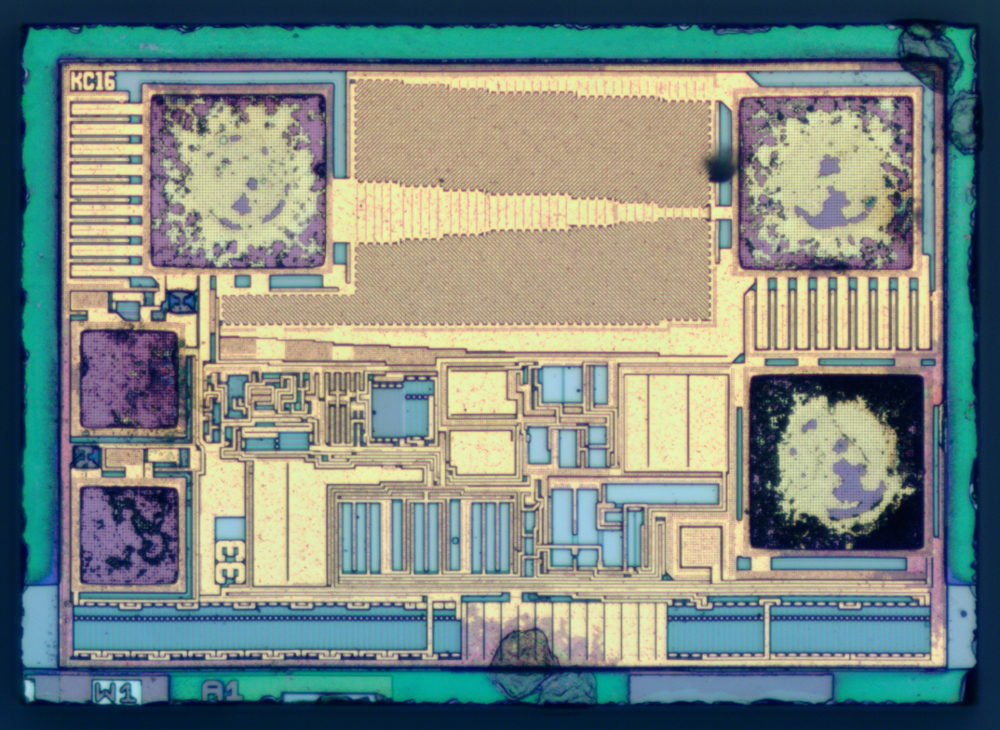 Etching off metals: