GLONASS module Geos-3 : Weekend die-shot
Geos-3
- GLONASS module, designed by
R&D Center "GeoStar navigation" Ltd.
.
PCB has 3 chips: K1905VM1JA designed by
Federal State Unitary Enterprise "Microelectronic Research Institute "Progress"
, SiGe RF-frontend GEOS2RF designed by
Saphyrion
and 4-mbit serial flash memory MX25U4035Z.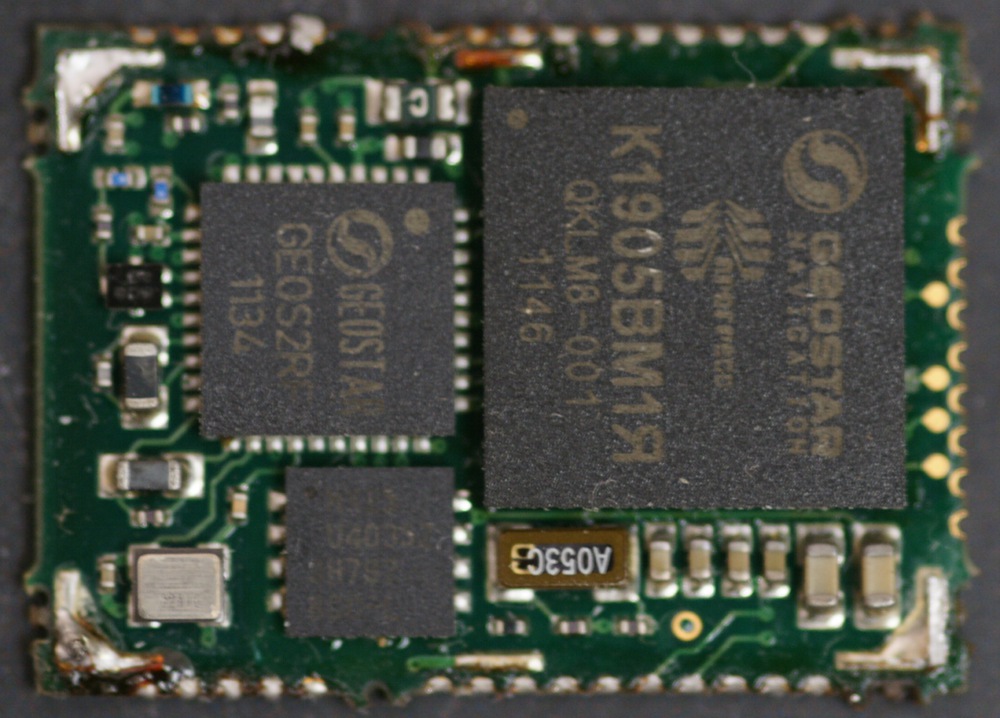 GEOS2RF: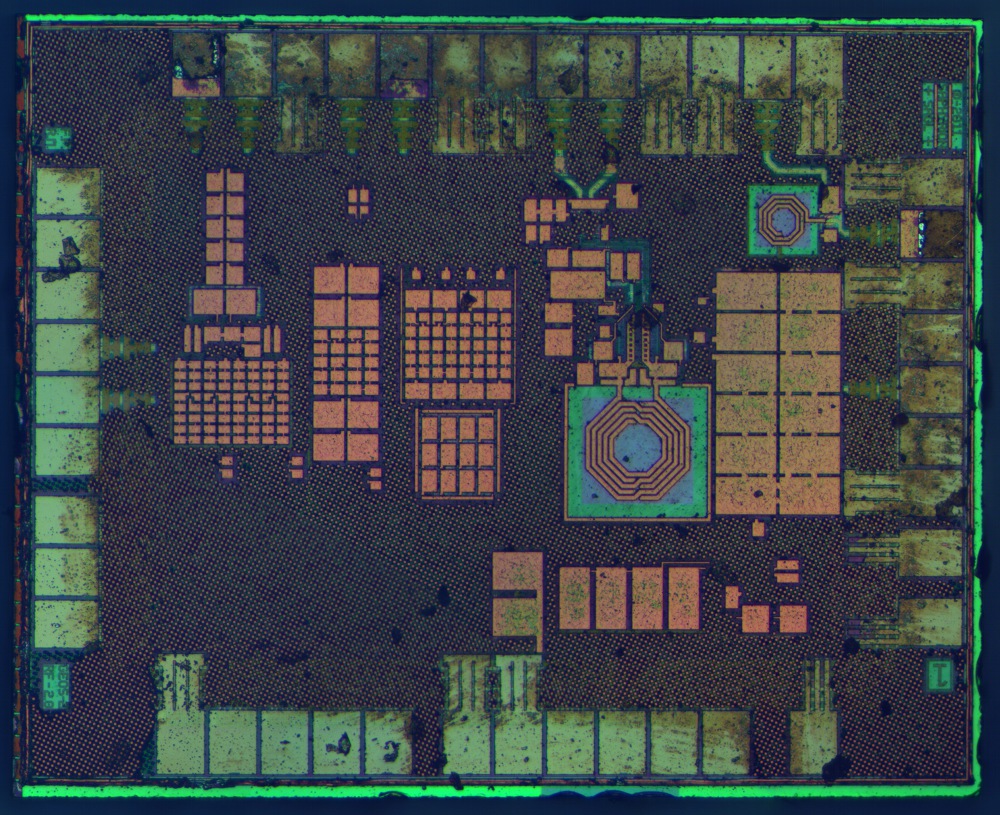 After metallization etch: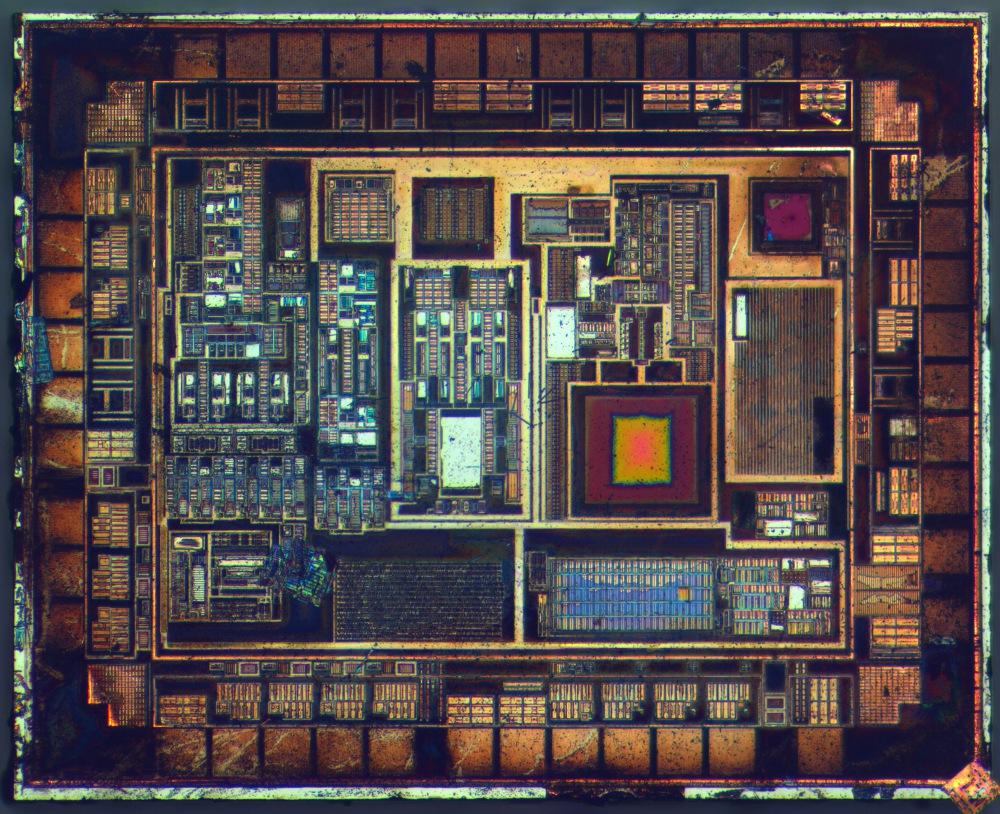 MX25U4035Z: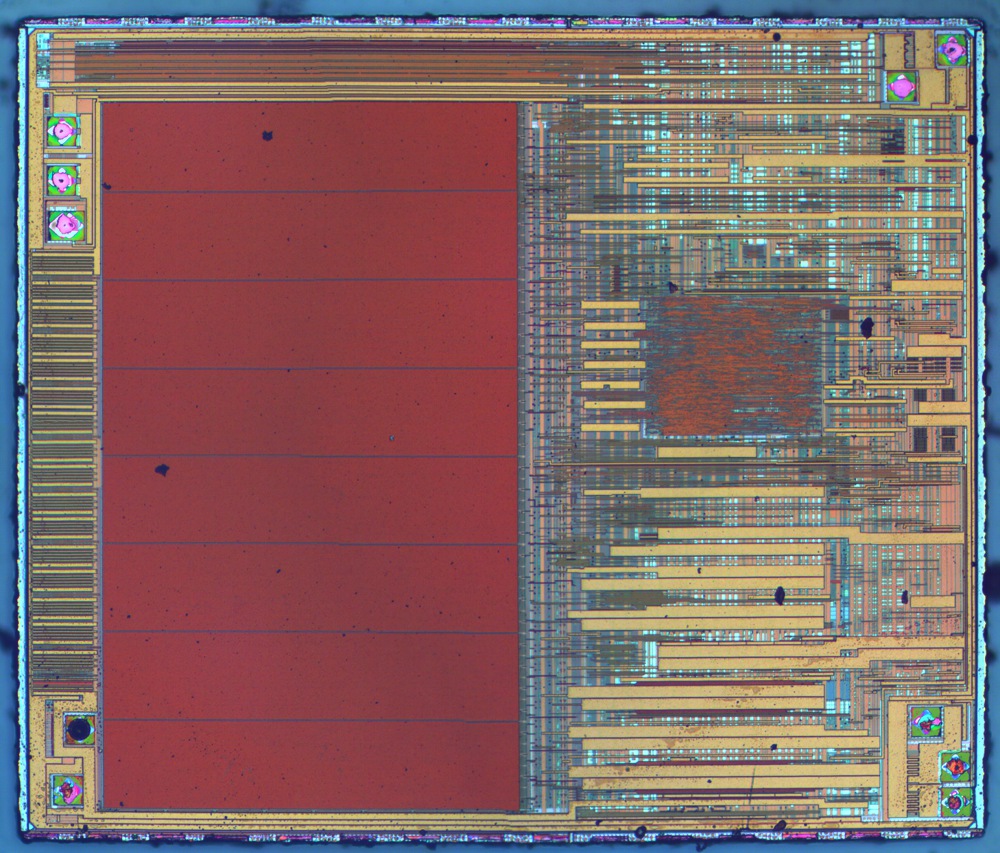 К1905ВМ1Я: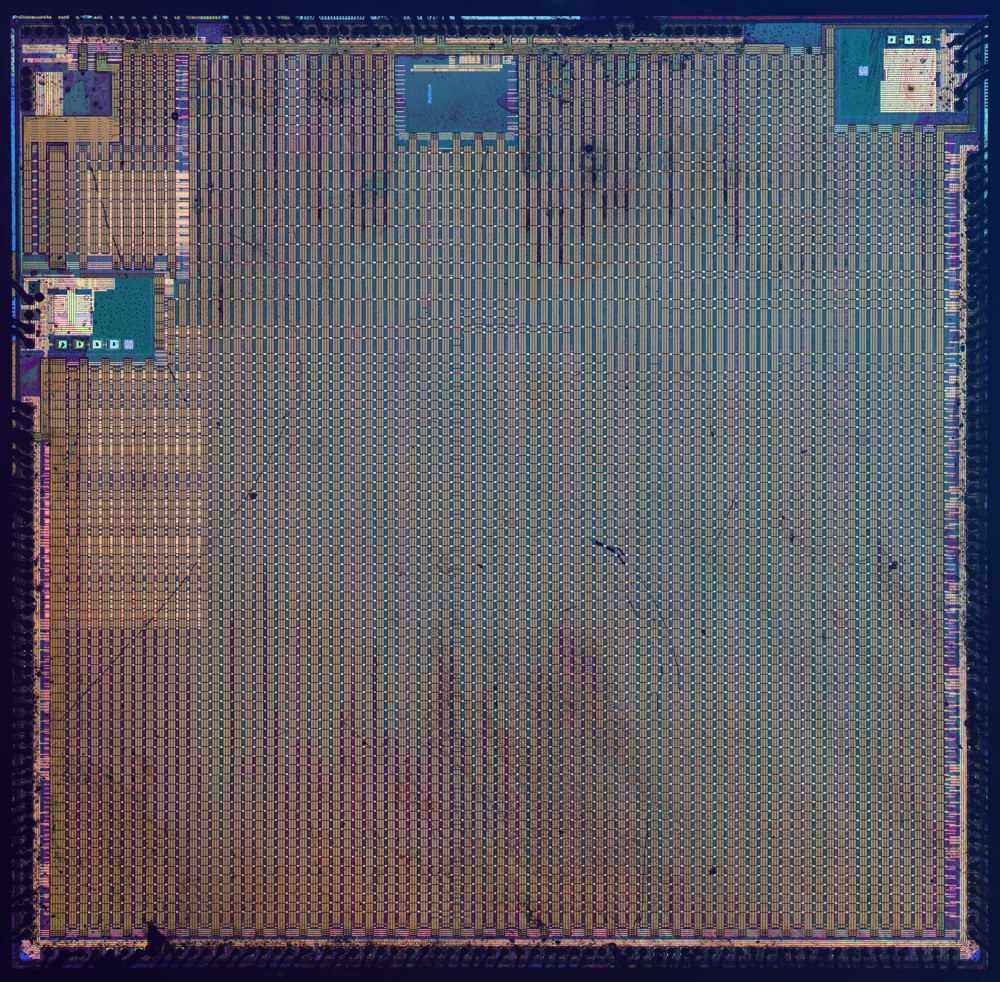 This chip has copper metallization. Any suggestions on how to nicely etch Cu/TiN metallization
are very welcome
.
PS. In addition to old-fashioned RSS subscription, you may now
follow us on Twitter @Zeptobars
.