LM1813 - early anti-skid chip : weekend die-shot
LM1813 - anti-skid chip, was the largest analog die National Semiconductor had built to date as of 1974. It was built as a custom for a brake system vendor to Ford Motor company for use in their pickup trucks.
Die size 2234x1826 µm.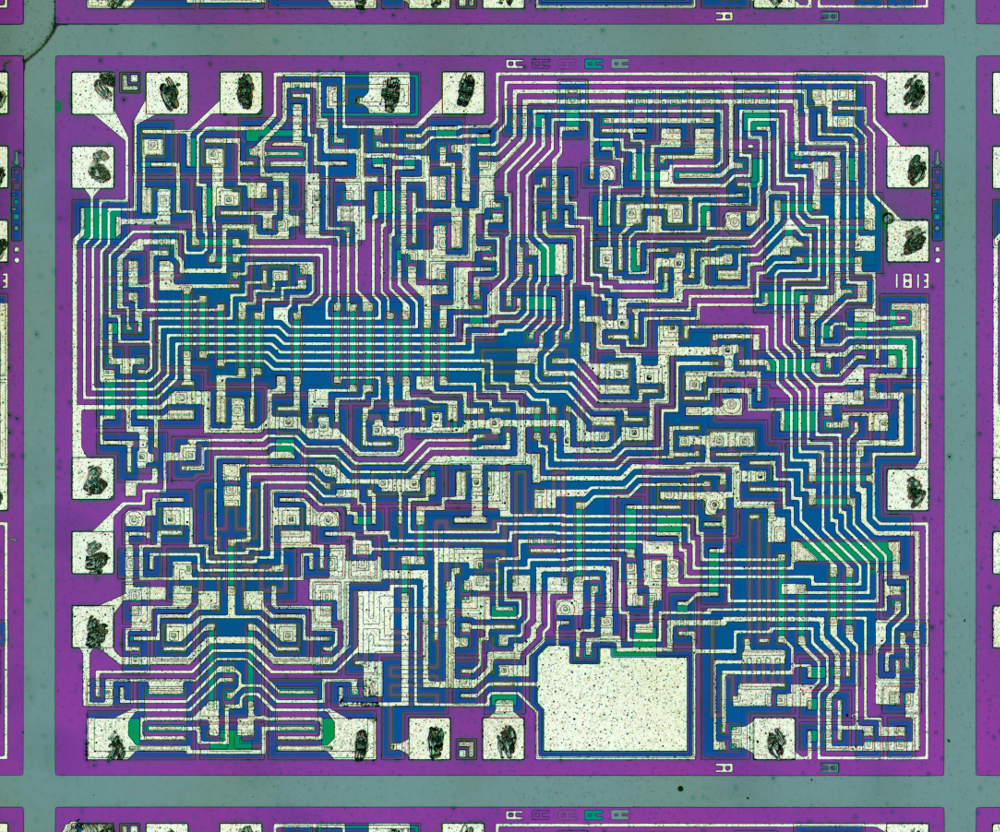 Test chips on the wafer: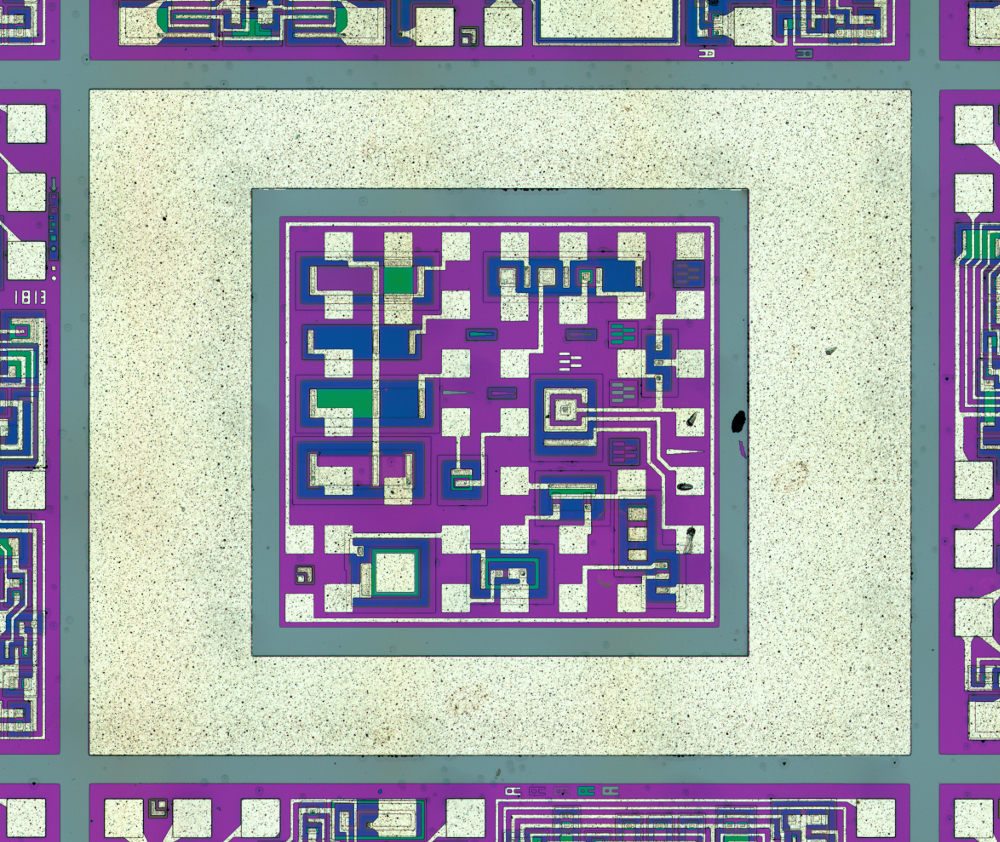 Thanks for the wafers goes to Bob Miller, one of designers of this chip.